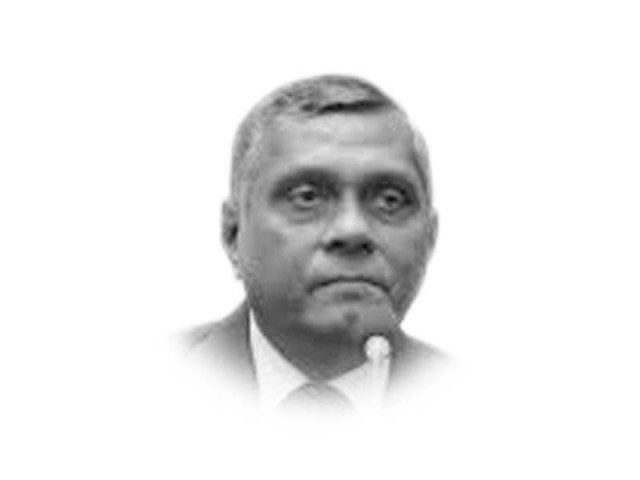 ---
Since his ouster from power, Imran Khan has been insisting that the only way out of the prevailing political impasse in Pakistan is to hold early elections. From any standpoint, crisis decision-making is the need of the hour; and one does agree to the need to hold general elections as early as the beginning of March 2023 under an empowered election commission to guarantee fairness and transparency.
Will Pakistan be better off if elections are held early (like in March 2023) as demanded by Imran Khan or is it better to go to vote in October after the completion of National Assembly's term in August?
I believe early March 2023 is a better option for holding general elections because the fasting month of Ramadan will commence from the third week of March, followed by Eid, summers and monsoon. In order to fulfil constitutional requirement, a caretaker government needs to be installed in early January 2023. In that case, the present coalition government is left with seven weeks but its readiness to agree on elections in early March will save the country from further chaos.
In retrospect, when the Pakistan National Alliance (PNA) called for fresh elections, alleging massive rigging in the March 1977 general elections, the consequence was a popular agitation against the PPP government from March to June, resulting in large-scale violence, killings and injuries. Finally, Prime Minister Zulfikar Ali Bhutto, as a result of talks with PNA by the end of June, agreed to hold early elections but the day when the two were to sign an agreement, the Martial Law was imposed on July 5, 1977.
History is kind of repeating itself after 45 years as PTI Chairman Imran Khan has launched an anti-government movement since his dismissal as Prime Minister on April 11 through a vote of no-confidence. Khan alleged that internal and external forces used money and influence to oust him from power, and is demanding early elections. With the PTI's agitation into seven months now, there are indications that a breakthrough on holding general elections in March 2023 is in offing.
The PML-N, after the PTI government's ouster, was in favour of holding immediate elections but failed to get the required support from PPP and JUI-F. Later, when Khan's popularity surged and the economic crisis deepened, the PML-N backtracked and Federal Information Minister Maryam Aurangzeb declared in late April that assemblies would complete their term and elections would not be held before October. Ironically, back-to-back failures of the coalition government — like the deepening economic crisis; worsened governance; and elusive rule of law — coupled with the PML-N's political opportunism reflected in its deviation from the 'give respect to vote' narrative as well as its joining forces with PPP (which was accused of being corrupt by PML-N leaders) brought its popularity to a historic low.
This unprincipled and opportunistic stance of the PML-N gave plenty of space to the PTI in the realm of public support. PML-N's poor performance in the by-elections also generated a sense of insecurity within the Sharif family that the party would be routed if early elections are held. Khan too, while addressing the long march participants in Kharian the other day via video link, claimed that Nawaz Sharif is stopping Prime Minister Shehbaz Sharif from agreeing on early elections for fear of losing at the ballot.
Yet, one believes early elections are the need of the hour because of three main reasons.
First, growing pressure from protest marches for early elections has weakened the position of the coalition government because it is unable to face people and match Khan's growing popularity. Presently, no PDM leader can match Khan's charisma, courage and captivation. Coercive tactics against journalists tend to augment animosity in civil society against what is perceived as fascist mindset of those at the helm of affairs. Having tasted power after a long time, and that too through an engineered vote of no-confidence, the coalition government has indulged in the same old VVIP culture, corruption, nepotism and compromise on merit. A huge federal cabinet with poor performance is nothing but a burden on taxpayers.
Second, the ways of the establishment, particularly the presser of the ISPR and ISI chiefs, did not serve the purpose. There is rather a growing pressure on the establishment to withdraw support from the PDM government. The manner in which Shahbaz Gill, Azam Swati and others were dealt with has also deepened bitterness among people. The establishment cannot afford to stay neutral if the country is destabilised because of the growing schism between the PTI and the PDM amid an economic meltdown. How the military's top brass will play its role in pulling the country from a grave crisis is a big challenge, particularly when its chain of command will witness change by November 29.
Finally, if the PDM member parties are not on the same page on the issue of holding general elections, it will certainly weaken the stance of these parties that want the current assemblies to complete their term and then go for the elections in October 2023. The aforementioned facts justify the holding of early elections in a free and fair manner.
From any standpoint, possibilities for early elections are gaining ground because the country can no more afford political chaos which has already had a serious impact on the economy and society, and has also deepened foreign policy challenges. Thus the country and the nation will be better off if elections are held early. Another cycle of loot and plunder, corruption and nepotism by the so-called representatives of people must not happen.
Published in The Express Tribune, November 20th, 2022.
Like Opinion & Editorial on Facebook, follow @ETOpEd on Twitter to receive all updates on all our daily pieces.
COMMENTS
Comments are moderated and generally will be posted if they are on-topic and not abusive.
For more information, please see our Comments FAQ