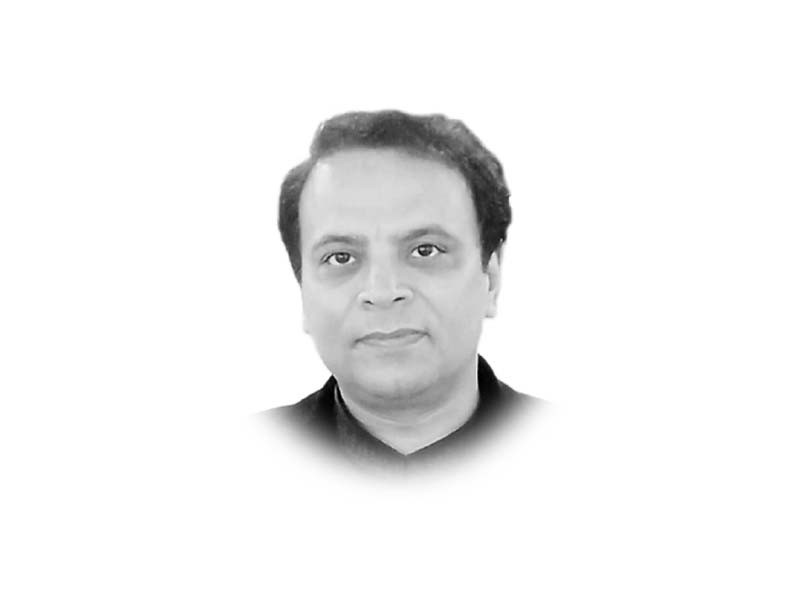 ---
Pakistan Institute of Development Economics (PIDE) has recently carried out an interesting survey asking some basic questions from people, as follows:
How do Pakistanis feel towards each other, towards people who are like them, and towards people who are unlike them? Do Pakistanis trust their various institutions? What are their values, beliefs and attitudes? Are they able to achieve their ambitions? Do they feel safe on the streets? What are their views about the governance and political system in the country? What are community life and informal sociability like in Pakistan? What is the state of volunteerism and civic involvement? And what do Pakistanis consider as their identity?
The major conclusion of the survey reflects a social schism as it observes that identity of Pakistanis is a "multi-layered phenomenon with majority not perceiving it in singularity". Although, the data collected through this survey could be used for various passable research projects, it does have a great relevance in defining Pakistan's economic performance.
Economic development is a kind of tepid phenomenon in which the parameters of growth may be different among developed and developing countries. In developing countries like Pakistan, culture could play a vital role in kick-starting new business ventures. Usually, developing countries appoint prominent technocrats, economists and bankers as their finance ministers and lead policymakers with the hope that the country would perform better under their adroit policies. However, in many cases, such experts are unable to diagnose real bottlenecks in fostering economic growth. A rudimentary factor is that most economists and technocrats may follow standard and fixed models of economic growth laying greater focus on such factors as capital, labour, technology, human capital and other similar dimensions. It is because most political governments want to showcase their economic performance during their tenures in office so the technocrats they appoint usually do not focus on long-run determinants of economic growth such as culture, identity, institutions, geography and mutual trust. Many of these factors directly define social capital of a nation necessary for aggrandising economic growth. In this context, PIDE's survey shows that people are confused about their identities based on nationality, religion, caste and/or ethnic background. That means there is a lack of social cohesive forces which could enable them to meaningfully trust each other. Lack of interpersonal trust, furthermore, discourages promotion of shared ethical values. As confusion is the recipe of failure, it is not very hard to explain why Pakistan may be treated as a low trust society and why its economic performance is not satisfactory.
Against this backdrop, a comparative economic discourse is necessary between high trust societies and low trust societies before understanding their respective economic performance. Per literature, a low trust society is characterised by a lower level of interpersonal trust which increasingly erodes shared ethical values. A high trust society is opposite of a low trust society. In 1993, prominent American political economist Robert Putnam noted that networks of civic engagement fostered economic growth in Italy. Based on the case study of Italy, he argued that strong social trust and firm social ties have a significant role in governmental efficiency and economic performance. In this context, one could observe that most developed countries are high trust societies as well because of their strong democratic traditions. On the business front, high trust societies have got various platforms available to their businessmen, investors and stakeholders so as to keep their trust intact.
PIDE's survey possibly shows that there is identity crisis in Pakistan as people gave complex and convoluted answers to simple questions reflecting confusion in associating themselves with a particular group of people. The same confusion exists in businesses and trade that trickles down to various trade bodies, business associations, and networks of civic engagement. Consequently, people are more interested in investing in immovable properties rather than entering into industrial ventures. Mushroom growth of housing societies across the country clearly indicates how lack of interpersonal trust could result in natural resource based business ventures detrimental for sustainable economic growth. The social, religious, institutional and ethnic misinterpretations have further fragmented the society in which people may not feel good for each other while doing business. Advancing frequent narratives around regional, linguistic and sectarian identities, and the notions of 'infidel' and 'traitor', have further cratered interpersonal trust in the business values, social beliefs and collective attitudes. PIDE's questions around 'achieving ambitions', 'feeling safe on the streets', and 'views about political system in the country' could be directly associated with the country's economic performance.
Against this backdrop, Putnam's lessons from the case study of Italy need a de novo analysis in Pakistan's context. Mutual trust and shared ethical values are a form of social capital conducive for sustainable economic growth. The membership of trade bodies, business associations, labour unions and social organisations need to be increased so that corporate structure could be strengthened in the country. There is hardly any room for dictatorial policies. Would-be entrepreneurs need to be taken on board before formulating policies concerning their businesses. Owing to conflicting cultural, religious, ethnic and regional identities, Pakistan has been in a state of confusion since its birth. The same social confusion is reflected in the participants' responses in PIDE's survey. Role of professional associations could be critical in doing away with this surly confusion. Associations, according to Putnam, "instill in their members habits of cooperation, solidarity and public-spiritedness" and participation in civic organisations creates "a sense of shared responsibility for collective endeavors". Furthermore, such horizontal networks of business owners and their workers could actually facilitate the spread of technological developments, creditworthiness of prospective entrepreneurs and reliability of workers. Identity-based and kinship-based assignments in the government and politics must be discouraged. Robust laws need to be drafted with the ability to counter misuse of natural resources such as urban lands. People need to be able to compete on open merit in businesses and jobs without relying on government interventions and their blood relations. This is possible through people's increased participation in business associations, trade bodies and other similar fora. No matter if such bodies seek some business concessions and act as interest groups, they will ultimately strengthen interpersonal trust, social cohesion and shared ethical values in Pakistan. There has to be a prior moral consensus in the country ensuring mutual trust necessary for progressive businesses and long term economic growth.
Published in The Express Tribune, November 20th, 2022.
Like Opinion & Editorial on Facebook, follow @ETOpEd on Twitter to receive all updates on all our daily pieces.
COMMENTS
Comments are moderated and generally will be posted if they are on-topic and not abusive.
For more information, please see our Comments FAQ