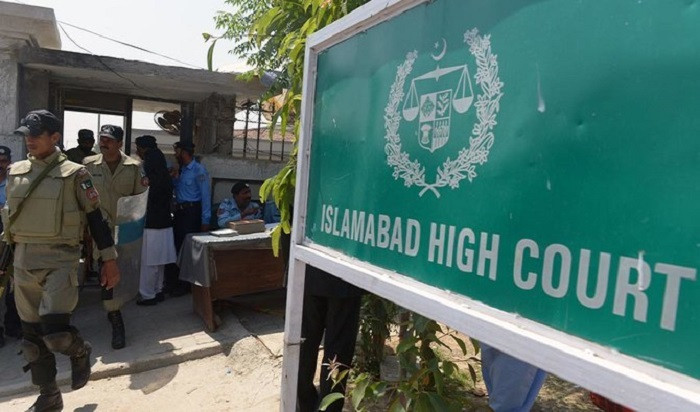 ---
ISLAMABAD:
Islamabad High Court (IHC) Chief Justice Aamer Farooq has said that rallies were the right of people but they should not fringe upon the fundamental rights of other citizens.
While hearing a traders' plea regarding the Pakistan Tehreek-e-Insaf (PTI)'s long march and expected sit-in and the possible closure of roads, the IHC chief justice said that no one can be allowed to block the motorway.
During the hearing, Advocate General (AG) Islamabad Jahangir Jadoon and Additional Attorney General (AAG) Munawar Iqbal Dugal appeared before the court and stated that PTI's request for a no objection certificate (NOC) regarding the sit-in and rally was also pending. They urged that the petitions be heard simultaneously.
AAG Dugal told the court that he had written to the Ministry of Law for its legal opinion. IHC Chief Justice Farooq remarked that immediate action was required in the matter.
The traders' counsel also requested that the court issue orders ensuring the smooth flow of traffic on highways and motorways.
IHC Chief Justice Farooq maintained that businesses would be affected if highways and motorways were blocked, and said that no one had the right to hold a sit-in on the motorway.
He furthered that Justice Shaukat Aziz Siddiqui had given a decision in a sit-in case and said that all rallies will be held in the Parade Ground in Islamabad. The AG informed the court that the decision had come at their request.
The IHC chief justice said that foreigners were present in Islamabad and diplomatic movements could also be impacted.
"Those who want to hold a rally have the right to do so, but the rights of ordinary citizens should not be affected," he stated.
The judge said that the control of highways and motorways belongs to the federation, and they could give directions regarding the matter.
IHC Chief Justice Farooq also ordered to club together the traders' petition with the PTI application. The hearing was adjourned till Friday (today).
Published in The Express Tribune, November 18th, 2022.
COMMENTS
Comments are moderated and generally will be posted if they are on-topic and not abusive.
For more information, please see our Comments FAQ