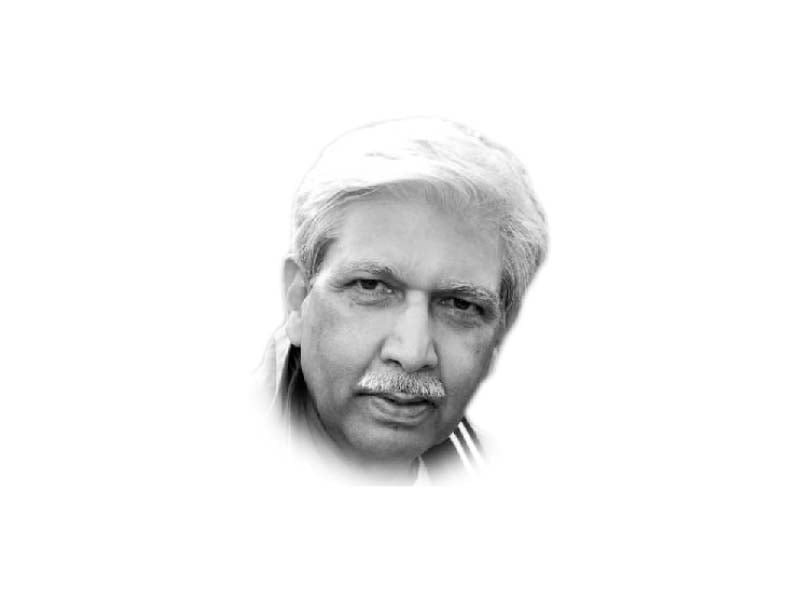 ---
I am visiting family in the US and though hardly anyone any longer subscribes to news channels on the Television here I have tried to keep up with politics. President Biden was put through his first stern test in the just concluded mid-term elections which he and his party were meant to be shellacked at. Given Biden's lackluster leadership and his rather docile, septuagenarian demeanour and style he was perhaps the least liked President in this part of a Presidency. The Democrats were meant to be routed and cede control of the House and the Senate back to the Republicans. It did not happen. At least not at the level anticipated.
The House has gone back to the Republicans marginally but the Senate which in the American system carries equal weight if not more has been held on to by the Democrats. Politically, it is a significant bail-out for the Democrats despite Biden. What sits at the root of such face-saving is a major socio-political issue of abrogation of Roe V Wade by the Supreme Court of the US which is packed by a conservative majority of Republican-nominated judges. The conservative tilt pronounced the freedom to choose abortion by women illegal, which to the American society is a major reversal of its freedoms. By same count the Republicans will not budge on the right to bear arms provided for in the Constitution of the US even if huge loss of lives accrues at an increasing frequency by juvenile arm bearers or lunatics who feel wronged by law or the society.
People will vote for what and how they believe in the issues that face them. Ukraine and Russia are big on evening news but hardly influence voters' choice. The consequence of the war in gas prices and resulting inflation of course will tell on the pocket and in how the economy and the job market fares indirectly influencing perceptions of the American voter. Biden came in during the peak of Covid and chose a pathway that offered significant stimulus at the individual level and collectively for the economy. It too may have eased initial pain for the voters but its inflationary impact has only now begun to set in. Given the global economic dynamics around the ongoing war in Europe world economy may find recession in the next few cycles. This will engender its own political pressure wherever the consumer hurts and jobs are lost. Biden may then face his moment of reckoning. Or another, more pressing issue like Roe Vs Wade may again come to his rescue. But whatever is, will be based on clear social, political or economic logic which will influence voters' choice.
Other underlying issues that will force a voter's choice include how a party, or a government, view immigration and associated issues around it. Each party has a very clear position on these and that is what differentiates their politics. Donald Trump, despite his brand of an assertive, ultra-nationalistic politics — including his candidature as the next President — could only influence as much; there was a significant number of non-Trump Republicans who won elections in these polls. This and the fact that issues like Roe V Wade impacted electoral choice reinforced the puritan politics back into American democracy which was in danger of being hijacked around a person — Biden or Trump.
Compare that to what has driven politics at home. The most pressing issue over the last one year relates to who should be the prime minister. Was Imran Khan rightly removed or did he deserve to still be in power? For the full year, as it draws to a close, Imran Khan has been the number one issue across our political spectrum. Implicitly then, is Shehbaz Sharif a rightful, kosher prime minister even as he occupies that office? Was it a conspiracy which replaced Imran Khan with Shehbaz Sharif as the PM? We have forced or defended these points with passion bordering on 'juvenile lunacy'. We have also not hesitated to use arms in support of our respective positions. We have killed a few and injured some. One conspiracy theory gave root to another as the principal argument stood around a 'person'. The 'person' was our issue number one. Considering how many PMs in the UK have changed places in the last few years it would have been conspiratorial mayhem had UK been Pakistan, metaphorically speaking. The centrality of a person keeps us enthused as adulation drives our choice not political definition.
The second most important issue in politics is who will be our next chief of the army. For the last one month it is about whether one will retire or be extended or who might replace him. Through primetime news cycle and in orchestrated talk-shows this has been the staple and led the discourse. Very able and seasoned journalists have fallen prey to this infatuation for the slanderous. We celebrate those who can be more explicit and 'bold' and win higher TRPs. We lionise those who stand up to country's military or are abusive towards its leadership. We name names and impose political affiliations on our generals even if there is none.
We justify these excesses by historical references to army's past interventions in politics. Such an act may disrupt discipline in the ranks but we love to flirt at the edges with military's image, credibility and integrity despite it being country's mainstay institution for ensuring sovereignty. We recognise the risk of it in philosophical framing of the debate but will anyway indulge making it the staple it becomes. A perfectly administrative process holding its own sanctity for good reasons becomes a daily debate normalising the office of the chief de-sanctifying what tradition has largely held. That it impacts the integrity of command and discipline in a service is casually forsaken. Such frivolity in treating this office borders on being satanic in intent and effect.
All in all, it is still about the man rather than his mission that finds our fancy. We fail to ask of Imran Khan what he would do next when in power. That the issues facing the state, the nation and the ordinary man on the street are far more complicated and existential and will need his selfless indulgence and governing capacity. How will he bring to bear those to improve the lot of the common man? What shall be his economic policy? Merely relating the two years of positive trajectory, without the context, is intellectually challenging. It will not deliver us from the yoke of an import-based economy and astronomical debt stock. What are his plans to convert the more than likely two-third majority into an effective governance opportunity? How will this time be different than the last?
As for the person of the next army chief our principal concern should be to see how he will manage the army and its role in the defence of the country. Anything else will be superfluous, scandalous and disparaging. It is time to place issues before individuals and task above the person. We need to first know what constitutes politics and then define it better.
Published in The Express Tribune, November 18th, 2022.
Like Opinion & Editorial on Facebook, follow @ETOpEd on Twitter to receive all updates on all our daily pieces.
COMMENTS
Comments are moderated and generally will be posted if they are on-topic and not abusive.
For more information, please see our Comments FAQ