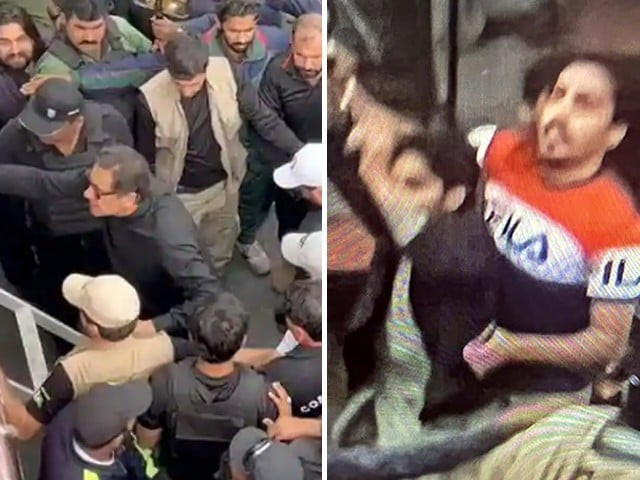 ---
LAHORE:
A top Punjab police officer has opened investigation into the failed assassination attempt on the life of Pakistan Tehreek-e-Insaf (PTI) chairman Imran Khan.
Inspector general of police (IGP) Punjab had directed additional inspector general of police (AIGP) inquiries to investigate the case as per the letter issued by the provincial home department.
The inquiry team recorded statements of policemen after visiting the crime scene. The team will submit the report to IGP after looking into the long march security and the leaked video of the accused.
AIGP also met regional police officer (RPO) Gujrat, deputy superintendent police (DSP) Wazirabad and Station House Officer (SHO) as he visited the crime scene along with his team.
As per the initial reports of the team, 521 policemen were deployed around the container while 150 snipers were positioned at the rooftops. Police were not allowed to go to Imran Khan's container.
Initial report revealed that bulletproof vest and rostrum were not used despite police request.
As per the report, police apprehended the culprit from an abandoned junkyard at 04:12pm - five minutes after the firing incident, which took place at 04:07pm. The accused handed over to the police station at 04:53pm under the supervision of SHO Shahbaz Hanjra.
It further claimed that the team had acquired the video recordings of the stay of accused at the station from 4:53pm to 6pm as the accused was taken away from the station by counter terrorism department (CTD). The team will further investigate as to whose phone was used to make the video and who was it sent to, further expanding the scope of investigation.
Videos of crime scene, made by police, and CCTV cameras around the crime scene have already been acquired. Statements of policemen will be recorded at the capital city police officer (CCPO)'s office within two days to further clarify the situation and lead the case to its logical conclusion.
COMMENTS
Comments are moderated and generally will be posted if they are on-topic and not abusive.
For more information, please see our Comments FAQ