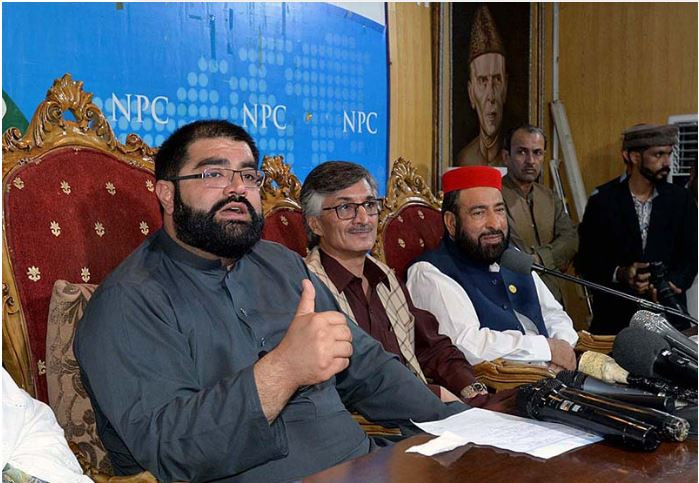 ---
PESHAWAR:
Politicians on Wednesday questioned security arrangements across Khyber-Pakhtunkhwa (K-P) after six policemen were killed in an ambush in Lakki Marwat district of the province.
The banned TTP claimed responsibility for the assault and also released pictures of six AK-47 rifles it confiscated.
Awami National Party (ANP)'s Provincial President Aimal Wali Khan accused the K-P government of 'facilitating terrorism' and leaving the entire province exposed to the militants.
He condemned the attack at police van in Lakki Marwat, saying that IGP had claimed a day earlier that the entire province was peaceful but on the very next day a deadly attack happened, which claimed six precious lives.
"The provincial government has been living in a state of constant denial despite the fact that terrorism has been on the rise," he said, adding that the provincial government was busy fighting a battle to save Imran Khan while the province has been facing an upsurge in terrorism for the past one year.
"Police has emerged as the biggest target for terrorists but still the 'facilitator government' is engaged in negotiations and dialogue with militants," he said. "As a result innocent people are losing their lives," he added.
"The government should make public the entire so-called dialogue process with TTP otherwise such attacks would continue," said Wali, adding that local residents in their thousands were holding peace marches to demand a crackdown against militants.
"Swat drama ended after local residents took to the streets against it but now Waziristan has been handed over to the militants," he charged.
Qaumi Watan Party (QWP) Chairman Aftab Ahmad Khan Sherpao in a press statement said that government had lost its writ in K-P as no one was safe from the wrath of militants.
Published in The Express Tribune, November 17th, 2022.
COMMENTS
Comments are moderated and generally will be posted if they are on-topic and not abusive.
For more information, please see our Comments FAQ