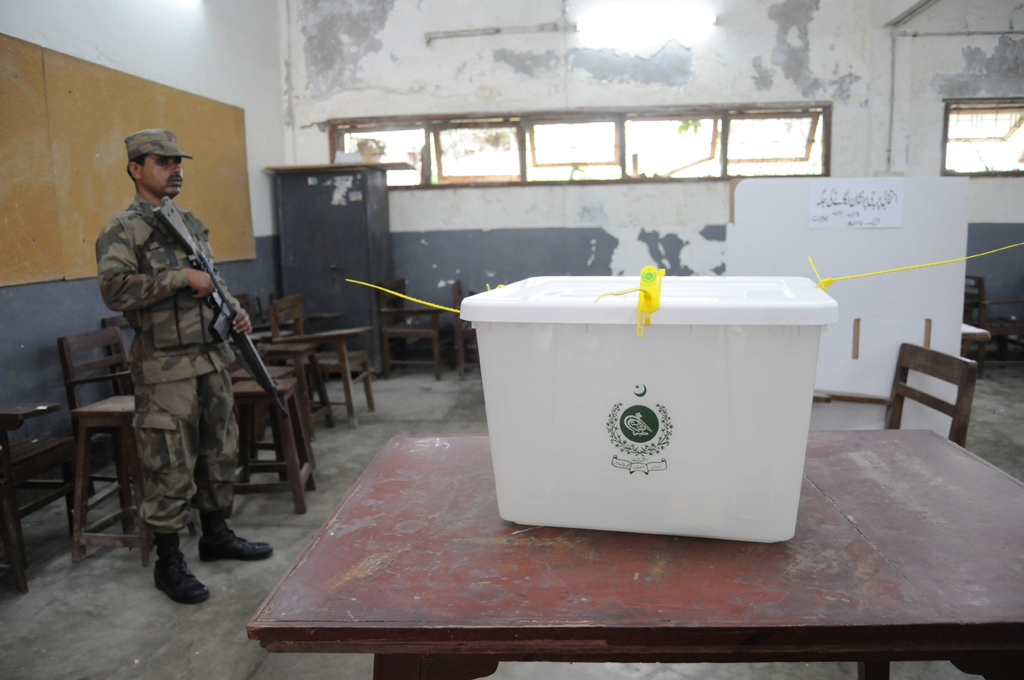 ---
KARACHI:
The Deputy Commissioners have informed the Election Commission of Pakistan (ECP) Sindh office that they have completed arrangements for holding the second phase of local government elections (LG) in seven districts of Karachi division.
Meanwhile, the deputy commissioners of nine districts of Hyderabad division will submit their reply regarding arrangements for the LG polls on Thursday.
According to sources, the ECP Sindh had asked the deputy commissioners of the districts of Karachi and Hyderabad to answer nine questions regarding arrangements for the LG elections which have been postponed thrice. Some of these questions are as follow:
1. Whether the Returning Officers and Assistant Returning Officers are performing their duties?
2. Is polling staff available and properly trained to conduct the LG elections?
3. Are sensitive and non-sensitive materials secure with polling bags?
4. Have arrangements been made to install CCTV cameras at all "Highly Sensitive" polling stations?
5. Identification of suitable dispatch centers and availability of potable water, uninterrupted power supply, including standby generator, internet facility, seating arrangement, transportation for bringing election materials and polling staff, washrooms and parking facility are available?
6. Has furniture been provided at the polling stations and has the transportation plan been updated?
The seven deputy commissioners of Karachi division submitted their answers to these questions to the ECP Sindh on Wednesday. Deputy Commissioners or District Returning Officers (DROs) of some districts said that some Returning Officers and Assistant Returning Officers have been transferred, but all other arrangements are complete. The DROs said that work on most of the administrative matters related to the LG polls in Karachi is complete.
However, the Deputy Commissioners of the nine districts of Hyderabad Division will submit their answers to these questions on Thursday.
The Sindh government has already excused from providing security for the LG elections in Karachi. Further, it has requested the ECP to postpone the municipal elections for three months. The exercise to elect representatives at the grassroots level has been postponed by the ECP three times on the requests of the Sindh government. Now, the ECP is likely to announce in the next few days when it could hold the LG elections.
Published in The Express Tribune, November 17th, 2022.
COMMENTS
Comments are moderated and generally will be posted if they are on-topic and not abusive.
For more information, please see our Comments FAQ