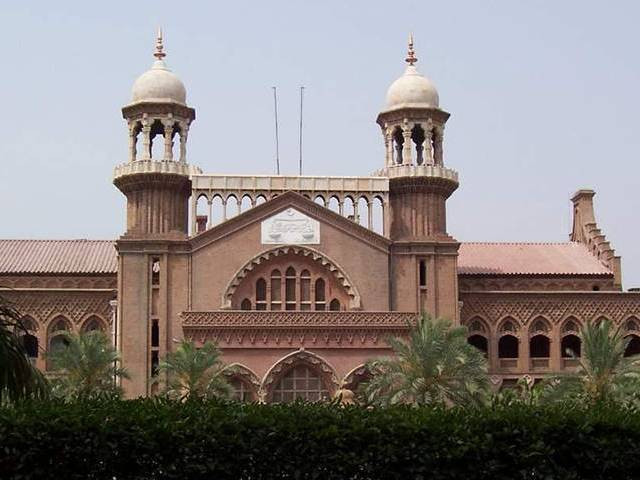 ---
LAHORE:
A member of the Lahore High Court's (LHC) larger bench recused himself on Tuesday from hearing the petitions challenging the formation of a second Joint Investigation Team (JIT) to probe the Model Town massacre.
As the seven-member bench headed by the LHC Chief Justice Muhammad Ameer Bhatti commenced proceedings, Justice Ali Zia Bajwa refused to hear the case due to personal reasons.
Meanwhile, the accused told the court that their counsel Azam Nazeer Tarar had become a minister and could not continue pleading their case and thus, they needed time to get a new lawyer.
They said that they needed two weeks after Justice Bhatti questioned how long the task would take.
Pakistan Awami Tehreek (PAT) lawyer Azhar Siddique told the court that one member of the bench had been serving as a lawyer in the trial court and requested that the court reconstitute the larger bench.
Justice Bhatti responded that the bench will investigate the matter as the hearing was adjourned till November 29.
Petitioners Rizwan Qadir Hashmi and Khurram Rafique, both police officials, had challenged the formation of a JIT for the second time to probe the Model Town tragedy.
They contended that one judicial commission and JIT had conducted an investigation on the incident so the formation of a second JIT was illegal, and could delay the trial.
The police officials added that the formation of the second JIT reflected the vested interests of the incumbent government.
They prayed to set the notification aside, and pass directions halting the JIT's functioning till the final decision of this case.
At that time former judge Qasim Khan had suspended the operation of the said notification.
Published in The Express Tribune, November 16th, 2022.
COMMENTS
Comments are moderated and generally will be posted if they are on-topic and not abusive.
For more information, please see our Comments FAQ