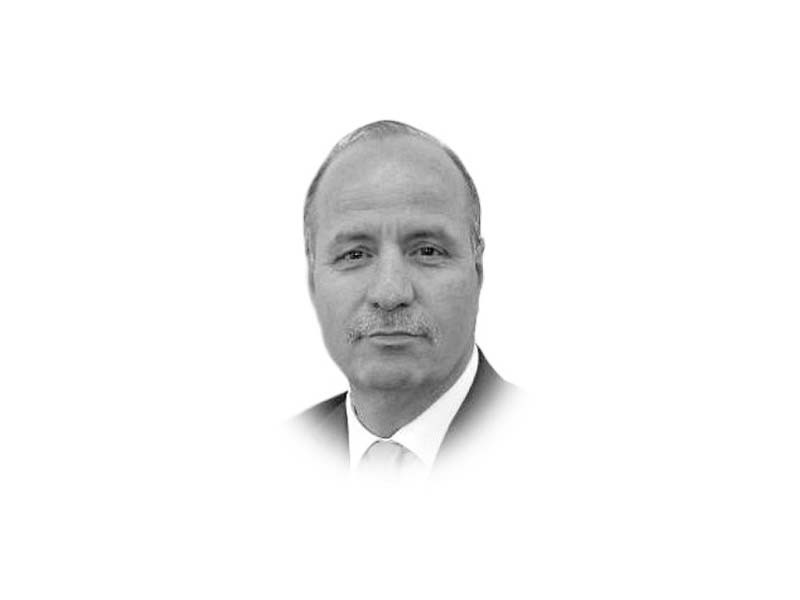 ---
The world's population hits the edge of eight billion this month, on 15 November 2022. Many questions and ideas come to the minds of demographers, development practitioners, economists, planners and politicians. Some of the questions include the ability of the planet to sustain this trend of population growth amid climate change and natural and human-made catastrophes accompanied by a shortage of food and inability to access high-quality health and education services, and how the coming generation will shape out their lifestyle and enjoy their basic rights?
Pakistan shoulders half of the global projected population increase by 2050, together with seven other Afro-Asian countries.
An outlook on the recent global statistics in comparison with Pakistan reveals a challenging scene on the quality of life, welfare and prosperity of Pakistanis currently and in the future.
Pakistan's population grows at an annual rate of 1.9 per cent, more than two times (237 per cent) of the global annual rate of 0.8 per cent in 2022. Pakistan's fertility rate stands at 3.6, exceeding the global rate by 157 per cent. This puts enormous pressure on natural resources, the economy, and consequently, the social fabric in the country, as well as the ability of the state to enable all people to enjoy their rights entitled in the constitution and agreed international treaties, including ICPD25 and FP 2030 commitments.
Diving deeper into the quality of life, data reveals that the population of the planet lives longer than Pakistanis; life expectancy stood at 73 years, more than seven years of the average life expectancy in Pakistan. As a result of the decline in fertility and increased life expectancy due to good health systems and care, nations are aging faster. Globally, about 10 per cent of the population is above 65 years compared with 4.4 per cent of Pakistanis who die at an earlier pace. Finally, migration characterised global population dynamics in the last decade. About 281 million people (3.5 per cent) live outside their country of birth compared with a slightly higher rate in Pakistan, where 9 million or about 4 per cent, live outside the country.
Having the above-mentioned statistical outlook, one can imagine the burden of population growth on the economy, welfare and future generations. This becomes more challenging if we consider pandemics, climate change and existing poverty levels. More so, the current economic forecast impacting global food security accompanied by increasing energy prices and other essential goods and services.
In these concerning circumstances, one logically asks what is next and what can/should be done. While there is no obvious prescription for this situation, pathways are clear. In fact, history has a rich institutional memory of successes and failures.
Focusing on the number of Pakistan's population alone distracts us from the real challenge. The demographic trend is not solely bad or good, but building demographic resilience is critical to sustainable development. The reproductive health and rights of women and girls are key enablers in building societies that thrive amid demographic changes. Across Pakistan, there are stark differences in people's lifespans, access to healthcare, rights and quality of life. Issues like climate change and unequal access to healthcare disproportionately impact the most vulnerable, including women and girls.
This is a hallmark of demographic resilience that involves the ability to understand and anticipate demographic trends and empowers federal and provincial governments to provide their citizens with the skills, tools and opportunities they need to thrive. Population growth can reflect lower mortality rates and increased fertility because of health, education and human rights achievements. The solution is not more or fewer people but more and equal access to opportunities for these people. Pakistan can harness opportunities for economic growth in the expanding population by investing in education and health.
To improve the quality of life in the context of the global next billion people, Pakistan must strive to ensure all people have access to family planning services such as contraceptives, accompanied by quality maternal healthcare services and accurate and easily accessible information about their sexual and reproductive health and rights.
Family planning must be a national, sustainable, cross-sectoral and politically and financially supported agenda at both federal and provincial levels to ensure that every pregnancy is wanted (by choice, not a chance), every delivery is safe (no woman should die while granting life), and every young person is able to achieve their potential (to invest in the future of the nation). These should include efficient investments in education, especially secondary level, health and skills development for girls and women. This is the road to the prosperity and peace everyone wants — and deserves.
Recent research shows the power of choice that can move demographic and development indicators naturally in the right direction. Rights-based family planning campaign that involves service, advocacy, and social norm components can change the scene to show economic development in terms of levels of welfare and ensure gifted natural resources can sustain for a longer time.
Any successful family planning should ensure that couples are empowered to choose freely how and when they can have babies. Still, the role of the state and development practitioners and community leaders is to ensure that people have all means — information, services and tools — to make the right choice.
Published in The Express Tribune, November 15th, 2022.
Like Business on Facebook, follow @TribuneBiz on Twitter to stay informed and join in the conversation.