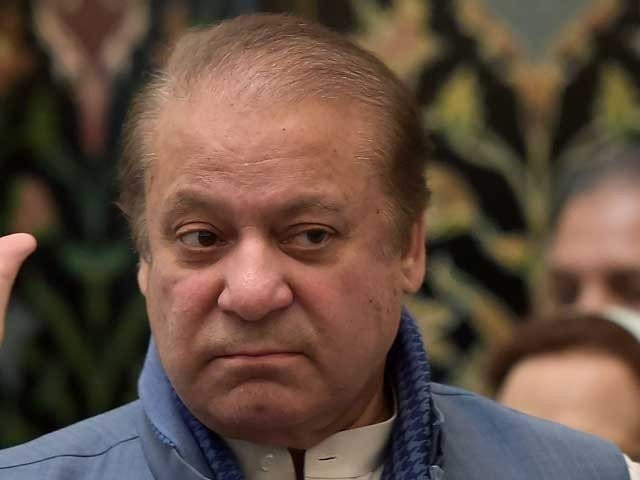 ---
LAHORE:
PML-N leaders have expressed confidence that party supremo Nawaz Sharif will finally return in December to lead his party but say that the long-anticipated homecoming will not signal the government's intentions to concede on the issue of early elections, as demanded by the PTI.
A party insider on the condition of anonymity said that Nawaz Sharif, if all remains well, will return in December to take back the reins of the party but said that indications that he will return only close to elections to run an election campaign were not true "as his return does not in any way means that PML-N has agreed to any early elections".
"The party will not concede on the matter of early elections, come what may. The PMLN, even if it loses its government, will not agree to this demand, and this was final," he added.
Instead, he clarified that Nawaz Sharif's return will mark the start of a mass contact drive, which would be followed by a workers' convention and other activities to invigorate party workers and supporters.
He said that the party will try to fully utilise the remainder of the tenure to bring back the swing votes.
When asked how was his party sure that the new command of the establishment will accord them the same velvet-gloved treatment, as was being provided to them by the existing lot, the party insider said that they were fully confident the new command will remain "apolitical", not allowing either of the sides to derail democracy, "and will ask all the leading political parties to behave like one".
He stressed all they had ever asked for was a level playing field.
In response to a question about what possible threat could there be to his government, he said that the only threat, if his party ruffles some feathers with any of its decisions, could be facing a possible confidence vote.
In that case, might abandon them and they might lose the required votes; prompting the president to instruct the prime minister to seek a vote of confidence from the house. The chances of that happening, he claimed, were slim.
He said there was also this possibility of PTI approaching court contesting the culmination date of three years extension. However, this would be a lost battle for the party, if it considers opting for this route.
He said for PML-N extension was off the table while the decision of selecting the new chief will be first cleared with coalition partners, chiefly PPP Co-Chairman Asif Ali Zardari.
Asked what narrative would the party tow, he shared that the party will continue using the old 'vote ko izzat do' slogan and give reminders of how the country's economy was doing great during its tenures and other usual stuff.
Meanwhile, a senior party leader, on the promise of confidentiality, also confirmed that to his knowledge Nawaz Sharif was indeed expected to return in the coming month. However, he said that certain circumstances might force him to revisit this plan. "Till a flight is booked, nothing can be said with certainty."
He said that the party supremo takes his own decision with the consultation of his close family members. Party consultation was only a mere formality which was why giving any date prior to time was kind of risky, he added.
Senior PML-N leader Pervez Rashid refused to answer the question and reiterated his earlier stance that he was not aware of any such plan.
COMMENTS
Comments are moderated and generally will be posted if they are on-topic and not abusive.
For more information, please see our Comments FAQ