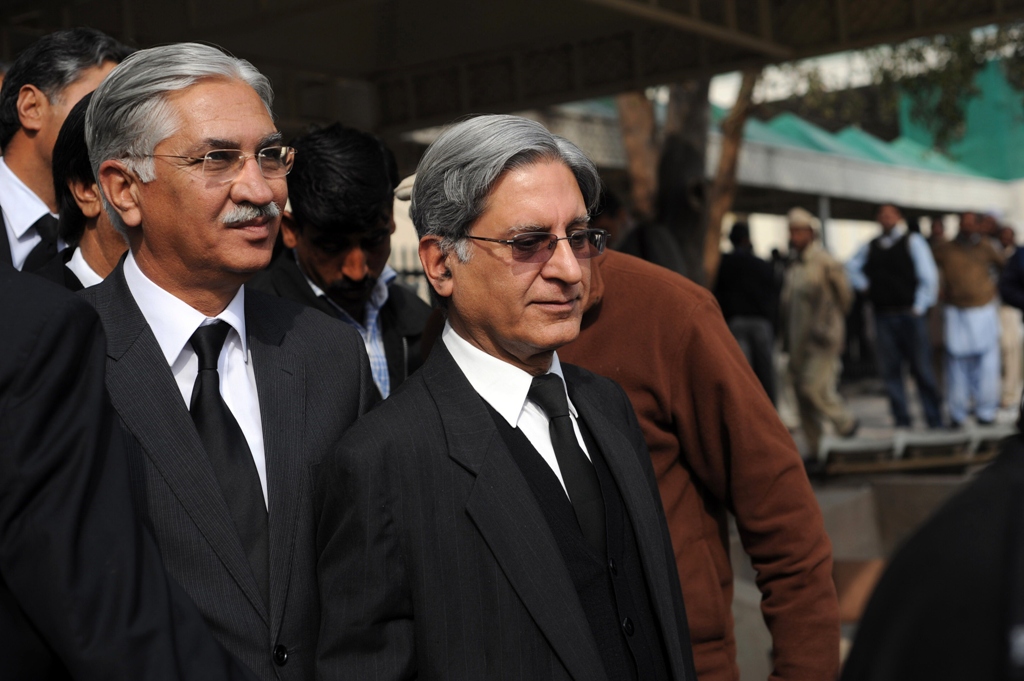 ---
LAHORE:
Pakistan People's Party Parliamentarian (PPPP) Leader Chaudhry Aitzaz Ahsan inquired after ailing Pakistan Tehreek e Insaf Chairman Imran Khan and prayed for his swift recovery at his residence in Zaman Park.
They discussed Pakistan's current scenario after the incident that left the PTI chairman wounded.
"I fear for the life of accused Naveed and the one who recorded statement," Aitzaz said while talking to media after the meeting, adding that the incident should be properly investigated.
Bilawal Bhutto demands that religion should be kept out of politics, he said.
He was of the opinion that Punjab government and police have adversely affected the case with their shortcomings. Questioning the credibility of the investigation, the Aitzaz curiously gave a rhetorical statement: "Naveed spitted everything within 20 minutes and claimed to be alone."
Answering a question, Aitzaz asked if he should seek party's approval to inquire after the health of the neighbour after he is shot. "I have some rights as a neighbour," he added.
Commenting on the case, he said that police do not have the right to lodge FIR on their own. As per law, names in the first information report (FIR) will be added as per the complainant's preference, he added. He also said that stern action should be taken against the station house officer (SHO) if FIR is not lodged within five days.
COMMENTS
Comments are moderated and generally will be posted if they are on-topic and not abusive.
For more information, please see our Comments FAQ