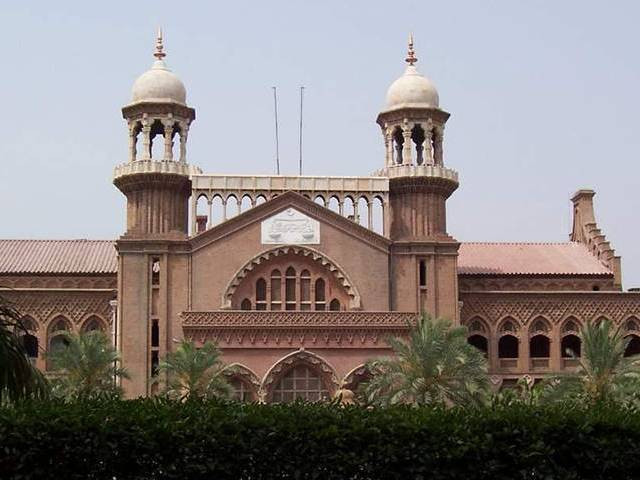 ---
LAHORE:
A writ petition was filed in Lahore High Court (LHC) on Saturday, seeking legislation or amendment in relevant laws to ameliorate the investigative practice and infrastructure in order to curb custodial torture.
It was requested to the court to pass directions to the police high-ups to make it mandatory of having CCTV arrangements in the interrogation room.
It was also asked of the LHC to issue orders regarding making body-cam mandatory for police officers so that the entire process of arrest can be recorded just like it is done in the United States.
It was argued that there is no system of "caution warning" in Pakistan wherein the arrestee is made aware of his rights and arrest, provided counsel opportunities and told how his/her silence will benefit while constant speaking may go against his/her case.
The petitioner's counsel Syeda Izzat Fatima, in her petition, shedding light on the loopholes in the process of investigation and interrogation, argued that the process of arrest and the enforcement system is not fair at all and it creates questions.
She added that Article 14 of the Constitution of the Islamic Republic of Pakistan safeguards the inviolability of the dignity of man, therefore, by treating an accused person brutally especially when a person faces custodial torture, it harms the dignity hence violating the constitutional rights.
Advocate Syeda Izzat Fatima implored that under the Constitution of Pakistan 1973 it is stated in Article 10 (1) that "no person who is arrested shall be detained in custody without being informed, as soon as may be, of the grounds for such arrest, nor shall he be denied the right to consult and be defended by a legal practitioner of his choice."
She said that police officials need to be taught to read caution warnings or Miranda rights to the accused person before arresting them. "These caution warnings are part of most civilised countries where it is important for police authority to tell a person that they have a right to remain silent and have a right to counsel, anything they say can be used against them," she said.
She said that sections 162 & 164 respectively of the Code of Criminal Procedure define that statement made during investigation is inadmissible and statement or confession made before the magistrate is allowed, however, there are numerous reported and unreported cases where the accused has been tortured, treated inhumane way, faced cruel behaviour by police and they can make him or her give a statement under fear of torture or duress.
She said that to make the process transparent, police stations must have CCTV in the interrogation room that can be used to record the interrogation process.
She prayed the court to direct the concerned quarters to legislate or amend laws in accordance to collaborate with caution warning or Miranda rights.
Petitioner Muhammad Ghulam had filed a petition through advocate Syeda Izzat Fatima, contending that his son namely Ali Hamza was falsely implicated in the case under section 376 which was later changed to 377 of the Pakistan Penal Code.
The petition stated that when Hamza was arrested, police used excessive force, he was kept in police custody and faced difficult time during the custody as he was deprived of a right to counsel.
COMMENTS
Comments are moderated and generally will be posted if they are on-topic and not abusive.
For more information, please see our Comments FAQ