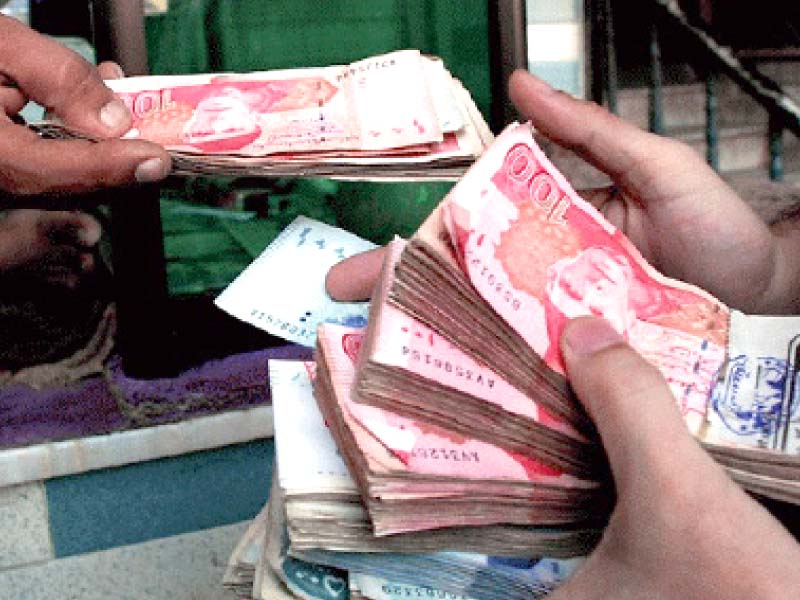 ---
ISLAMABAD:
The federal budget deficit has widened by 43 per cent to over Rs1 trillion in the first quarter of the current fiscal year, saying a "Statistical discrepancy" of over Rs101 billion surfaced in the federal government's accounts again in the last four months.
Experts, Shahbaz Rana and Kamran Yousaf, while discussing the federal budget deficit, the gap between expenses and revenues and their impact on the economy. They revealed the government was also mulling over introducing a mini-budget to cover a projected shortfall of Rs100 billion in customs duty collection.
Meanwhile, they revealed Pakistan had acquired assurances for a $13 billion financial package from China and Saudi Arabia, including $5.7 billion in fresh loans, amid a widening budget deficit and the talk of the mini-budget. The hosts also revealed that Saudi Crown Prince Mohammad Bin Salman was expected to visit Pakistan this month, saying the visit was expected to bring more investment from Saudi Arabia to Pakistan.
Read Dar's dilemma: challenges on external front persist
Meanwhile, the hosts discussed IMF has recently asked Pakistan to impose new taxes of Rs600 billion to achieve the tax-to-GDP ratio target of 9.5 per cent. They said the possible shortfall in the coming months could expose the government to more pressure from the IMF.
In addition, they noted the Federal Board of Revenue could not achieve its October tax collection target of Rs534 billion, falling short by Rs22 billion, primarily because of a contraction in imports. The monthly goal was missed despite a 15% growth in collection over tax receipts of Rs445 billion in October last year.
Sharing details about the federal budget deficit, Rana said the gap between expenses and revenues was equal to 1.3 per cent of the GDP or Rs1.026 trillion during July-September, saying the details showed the gap was Rs311b or 43 per cent more than the comparative period of the last fiscal year.
COMMENTS
Comments are moderated and generally will be posted if they are on-topic and not abusive.
For more information, please see our Comments FAQ