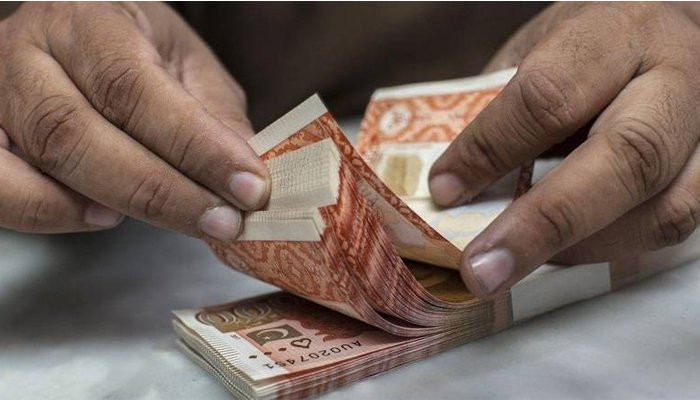 ---
RAWALPINDI:
Water and Sanitation Agency (WASA) Managing Director (MD) Tanveer Ahmad has said that the civic body has tightened the noose around defaulters and made a recovery of over Rs20 million during the outgoing fiscal year as compared to the last year.
The official said around 23 million gallons of water was being supplied to Rawalpindi from Rawal Dam.
A project of laying a pipeline to supply additional 5 million gallons of water to the growing population of the garrison city has been finalised, he said.
The additional supply of around 28 million gallons of water per day will end the water woes of Rawalpindi, he added.
He further said that the Kehkashan Water Supply Scheme has been successfully launched and the remaining work will be completed by next month.
This will address the long-standing demand for water supply to Adiala Road and adjacent suburbs, he added.
The WASA MD further said that work on Mori Ghazan Water Supply Scheme for Chakri Road and adjacent areas was also in progress, adding that, the drive against water pilferers and defaulters was in full swing.
Mohammad Tanveer further said the drive will be intensified in the coming days.
"Steps are being taken to supply 12 million gallons of clean drinking water from Chahan Dam to meet future needs of the garrison city. Earlier, the project was supposed to provide 6 million gallons of water per day, which is being increased to 12 million gallons per day," he said.
As per the directives of the Punjab government, a Project Management Unit (PMU) is being established for the Chahan Dam project, after which the practical work on the project will be started, he added.
Mohammad Tanveer explained in detail the ongoing development project under WASA's supervision in Rawalpindi and the steps taken for the improvement of the civic body.
He said that several steps have been taken to strengthen the civic body financially. In this regard, special teams have been formed to maximise its revenue by cracking down against commercial and domestic defaulters without discrimination, he added.
He further informed that over Rs20 million more recovery has been made as compared to last year.
A committee has been set up to ensure the transparency and timely completion of development projects, he said adding that the body will scrutinise project estimates and ensure the quality of ongoing works so that public welfare projects can be completed in time to provide facilities to the citizens.
The managing director further added that several steps are being taken to revamp WASA on modern lines, in which plans are being made to acquire heavy machinery and water bowsers for dredging and cleaning drains.
Published in The Express Tribune, November 7th, 2022.
COMMENTS
Comments are moderated and generally will be posted if they are on-topic and not abusive.
For more information, please see our Comments FAQ