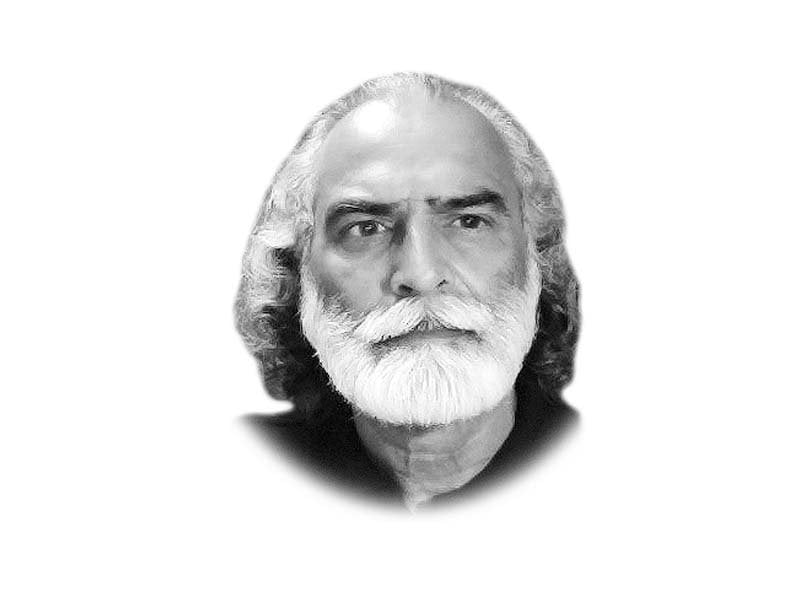 ---
In an ordinary situation, only a 'fool' would vote for a party who categorically tells the electorates that it will not join the parliament if it wins. But in extraordinary circumstances, people could act unexpectedly in a 'strange' way. On Sunday, 16th October, Pakistan experienced a wonder that has never happened in the electoral history of the country, in fact globally. I have no intention to publicise the Sunday wonder, but it is important to understand its causes and possible impact in coming days.
Let's first discuss the concept of wonder or strange happening. Prof Kye Anderson Barker of University of California explains in his book, 'A political Theory of Wonder: Feelings of Order in Modern Political Thought, that "writings of Thomas Hobbes, Immanuel Kant, Karl Marx and Hannah Arendt show subterranean debate on the proper conceptualization and political use of wonder in modernity." Some of them, particularly Karl Marx, appear to find disenchantment of individuals and groups from the situation in which they live (produce) as main cause of wonder and accidents in history.
And when feeling (consciousness) of enchantment is experienced by millions simultaneously, likelihood of political wonder appears. Most political commentators, including those who don't find anything good in Imran Khan, now openly admit that his popularity has soared since April and if elections are held soon, he may win a two-thirds majority. However, some of them still believe that an early election would not bring political stability in the country. They perhaps want the ruling coalition to continue enjoying the ride as the instability has caused enough smoke to curtain their wrongdoings. Consider amendments to NAB laws, acquittal in money laundering cases, etc.
Let's now examine the Sunday wonder. Voter turnout in Pakistan generally remains low in by-elections. Sunday was not an exception. But a large majority of the electorates voted for PTI. On Sunday, PTI won eight seats, while a ruling coalition of 13 parties + 2 could win only three seats. As for the share in polled votes since 2018 elections, PTI gained 14% while the ruling coalition lost 52% of its share. Moreover, Khan had contested from seven constituencies and won six. The voters knew that under the law Khan could retain only one seat and would have to vacate the rest. As a result, by-election would take place once again on the five vacated seats. Yet, more people voted for PTI.
Also, it is worth stating here that the ruling coalition might have selected the eight NA constituencies for by-elections after lots of consultation and analysis of the past performance of ruling parties combined. Projections might have also been prepared. The ECP datasets of 2018 elections reveal that except one in all the eight NA constituencies the combined vote bank of ruling parties was far higher than that of PTI. For instance, in 2018, PDM member parties obtained 233,300 more votes than PTI. Constituency-wise analysis of the results also shows that trend.
Most likely, the combined lead of the ruling parties in 2018 elections had given them a [false] confidence to select the resignations of eight MPs for by-elections. The electorates frustrated their designs and inflicted a humiliating defeat on them.
Isn't it strange that despite knowing very well that Khan will not join parliament and by-elections may have to take place once again, the voters opted for PTI? So, let's try to understand this unique wonder of electoral history. Dr SY Quraishi, former Chief Election Commissioner of India, graciously gifted his book to this author when he was here in 2018 as a member of the Commonwealth Election Observation Mission. The title of his book is very interesting: An Undocumented Wonder – The Making of Great Indian Elections. Dr Quraishi has frankly mentioned dozens of wonders of Indian elections, including 40 means of vote-buying. On many counts we can compete with India as far as pre-poll rigging is concerned. But, unlike India's Election Commission whose integrity, neutrality and efficacy are beyond any doubt, we can't attribute these adjectives to our ECP. Recent ECP decisions are sufficient indicators to conclude that it has no will to protect the sanctity of the ballot as well as its own neutrality and independence. It also lacks efficient professional officers.
Despite alleged collaboration between certain political groups and election officials, Khan's victory of October 16 makes the wonder more intriguing. Therefore, the issue is not who won and who lost on Sunday, and with how much margin. The real issue that should have been debated in the wake of the Sunday by-elections is: why did people vote for a party that had publicly announced that it would not join the parliament?
To me, the voters rejected the drama meant to show defiance against corrupt elites and their tyranny/exploitation. By voting for Khan to victory, they not only voted for his agenda but also supported his strategy wholeheartedly. However, it is imperative to note that different people support a party for different reasons. In this case too, some might have voted to show their anger (read Rana Sanaullah statement) against the ruling coalition because of spike in food, electricity and fuel prices. Some might have voted because of their love for Khan and PTI's ideology. Some might have decided to bolster Khan's demand for an early election. And many voted against the ruling coalition due to the poor performance of its member parties in the past.
PATTAN conducted an opinion poll two days prior to the polling. One of the questions was: do you support or oppose the demand for an early election? About two-thirds of the respondents from 11 constituencies were found to be in support of an early election. Interestingly, 52% of those who said they would vote for the ruling coalition also favoured the call for an early election. Therefore, it appears reasonable to conclude that a large majority of Pakistanis wanted to go for an early election, perhaps believing that it would bring political stability and resulting economic development. Read the writing on the wall. Should we fail to hold an early election, the country may descend into chaos.
Published in The Express Tribune, November 3rd, 2022.
Like Opinion & Editorial on Facebook, follow @ETOpEd on Twitter to receive all updates on all our daily pieces.
COMMENTS
Comments are moderated and generally will be posted if they are on-topic and not abusive.
For more information, please see our Comments FAQ