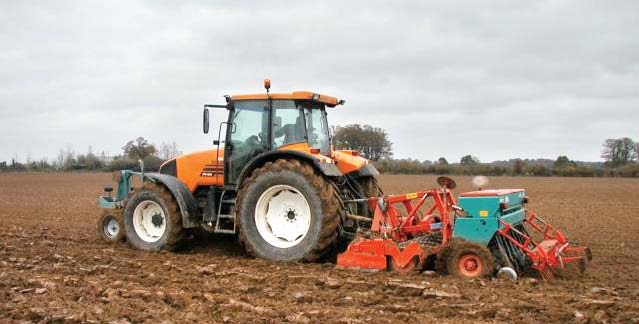 ---
LAHORE:
Farmers and other stakeholders of the agriculture sector have hailed the Kissan Package announced by Prime Minister Shehbaz Sharif, terming it a positive step towards the development of agricultural economy. Pakistan Hi-tech Hybrid Seed Association Chairman Shahzad Ali Malik remarked that the Rs1.8 trillion mega package would boost agriculture production, provide free seeds to flood-hit farmers and push down prices of fertiliser, besides providing subsidised electricity for agricultural tube wells across the country.
"This historical agriculture package was the need of the hour in the wake of RussiaUkraine conflict, which has disrupted food and gas supplies, adding to miseries of millions of people around the globe, especially in South Asia," he said. Malik pointed out that recent floods had damaged standing crops, killed millions of livestock and deprived the farmers of their livelihood. "We hail PM's timely and prudent decision, which will not only increase agriculture production, but will also help the floodstricken people in rehabilitation and planting of new crops to meet the increasing need of food staples."
He welcomed the top priority accorded to the agriculture sector as interest-free loans would be provided at the doorsteps of poor farmers, especially in the flood-hit arable areas, which "is a positive step". Malik voiced hope that Finance Minister Ishaq Dar would ensure immediate implementation of the PM package as well as availability of fertiliser at reduced prices. He suggested to the government to only distribute hi-tech hybrid seeds to the farmers for excellent yield and increase in their income.
Lahore Chamber of Commerce and Industry (LCCI) President Kashif Anwar also welcomed the Kissan Package with optimism that it would lay the foundation for revolution in the agriculture sector. "Electricity supply at Rs13 per unit, loans for solar tube wells, Rs10 billion for SMEs and various other incentives are steps in the right direction and will help revive the agriculture sector," he added. However, he expressed reservations about the permission for import of used tractors and asked the government to review the move as it would hit the domestic tractor industry hard.
"Local manufacturers are not only a major source of revenue for the govt, but also provide employment to more than 1 million people." He demanded that the government revisit the decision because used vehicles could spread pollution.
COMMENTS
Comments are moderated and generally will be posted if they are on-topic and not abusive.
For more information, please see our Comments FAQ