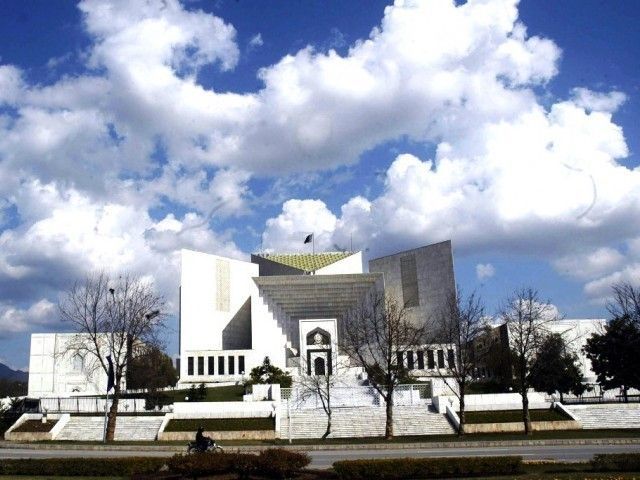 ---
PESHAWAR:
Lawyers across Khyber Pakhtunkhwa (K-P) boycotted legal proceedings across the province on Monday in protest against the 'ignoring' of judges from the Peshawar High Court (PHC) for elevation to the Supreme Court.
The atmosphere in the courts throughout the province remained tense as litigants and clients suffered the brunt of the strike.
The strike was held on the call of the Khyber Pakhtunkhwa Bar Council asking all their members to boycott courts. Lawyers mostly stayed away from proceedings before different courts, including the Peshawar High Court.
In a statement issued here, KP Bar Council vice-chairman Mohammad Ali Khan Jadoon, it was decided in the joint meeting of the representatives of the provincial bar councils and the members of the Judicial Commission of Pakistan (JCP) that the appointment of Supreme Court judges will be done on merit.
"There is a procedure for the appointment of judges in the constitution, but no judge from the Peshawar High Court was included in the meeting of the JCP for elevations to the top court."
The bar council demanded that the names of senior judges be nominated for the apex court from the Peshawar High Court.
On the other hand, the strike impacted judicial affairs while immense problems were faced by citizens and clients who had come from distant areas in their pursuit of justice. Meanwhile, hearings on bail applications were also deferred, forcing the accused to spend more days in jail.
It is pertinent to note that on Oct 22, the legal fraternity raised concerns over the move to reconsider for elevation to the Supreme Court the names of three judges, months after JCP had 'rejected' them, with the lawyers' community vowing to challenge any such nomination, even if approved by the JCP in its Monday's meeting.
The Pakistan Bar Council (PBC), the Supreme Court Bar Association (SCBA) and the Sindh Bar Council (SBC) also expressed concerns through resolutions.
Justice Qazi Faez Isa, the senior puisine judge of the Supreme Court, has requested Chief Justice of Pakistan (CJP) Umar Ata Bandial to withdraw the names of the three junior judges who have been rejected by the Judicial Commission of Pakistan (JCP) in its last meeting of July 28.
"I most humbly request the Hon'ble Chairman to act constitutionally, legally and morally and withdraw the names of those junior judges who have already been rejected by the JCP," Justice Isa requested in his Oct 21 letter to Justice Bandial who is JCP's chairman.
COMMENTS
Comments are moderated and generally will be posted if they are on-topic and not abusive.
For more information, please see our Comments FAQ