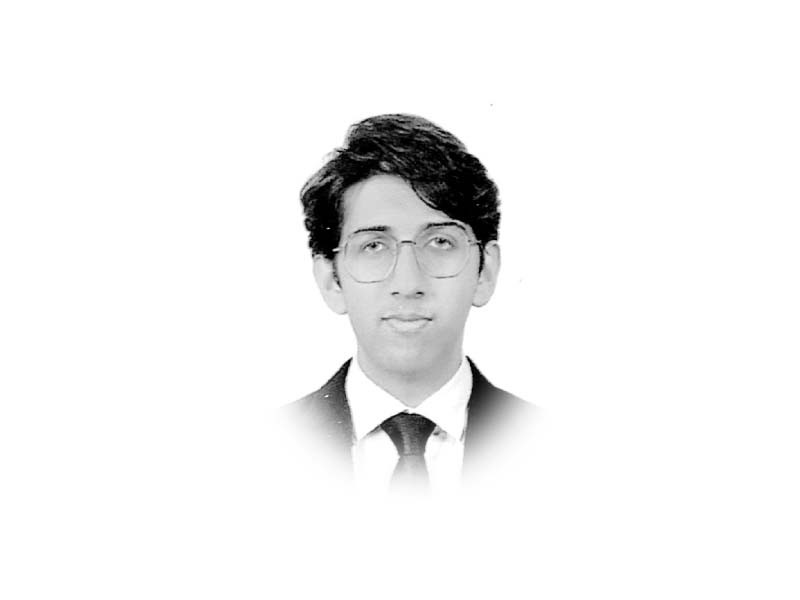 ---
Zahir Jaffer, Shah Nawaz Amir and all others who either killed, murdered or raped, rejoice! You just might be out soon. Now that your partner in crime (pun intended) is out, who knows, you might be able to have the Courts rule in your favor too!
Thank God Jeffery Dahmer, Edmund Kemper or John Wayne Gacy weren't born in Pakistan or else they would be walking free, thanks to our 'Honorable' Courts. At the speed that we're going, you can probably do whatever you want in open public, and get away with it. Doesn't matter if you were recorded killing someone or recorded raping someone, you can get away with it. You just need to make sure you are rich, influential and you are in a Pakistani court. The rest, the system will do for you. Sit back and relax. If you're feeling zesty, you can maybe hire a lawyer who can prolong your conviction for years.
But sarcasm apart, the Pakistani legal system has not surprised me. I was amazed but not surprised. It seems like every day they decide to set newer standards of amazing us. Like every day they go like 'we are going to unpleasantly surprise our people'.
I see people hiding behind the idea that 'the judges just followed the Law'. But aren't laws meant to be by the people, for the people? Aren't they supposed to make people's lives easier and help them get justice? And if a Law is unjust, isn't the judge bound to do justice nonetheless?
All these questions, we know the answers to. But what will it take for our courts to convict offenders? CCTV? An incriminating statement in court? But I can safely say that this judgement isn't something new. We've had outrageous verdicts before (schizophrenia is not a metal ailment, ring any bells?) and we will continue to have such outrageous decisions unless we change our laws, but most importantly our attitudes, thoughts and views. In 75 years, our intellect has just deteriorated.
What's funny is, if you stage a protest demanding rights for missing persons, you will be thrown in jail for the rest of your life. But if you kill someone in broad daylight, you will probably be set free after some time. Goes to show where our priorities lie. Again, am I surprised that our court gave out this verdict? No. Am I amazed? Maybe a little. I mean they've set the bar even higher with this one. They've levelled up.
A killer will now walk the streets of Pakistan freely and openly. Let that sink in. He will have access to his guns, his wealth, his properties, everything. I mean, he always had access to all that, he was a mere visitor in jail.
But I honestly don't expect anything to change. As long as we don't have a generational change over and have newer, more educated, more informed minds in courts and in the political/legal/bureaucratic setup, we won't see a positive change.
Money can buy you anything and everything. Everything has a price. So does justice. Justice, in Pakistan has a price. And if you can pay that price, you can go out right now and do whatever you do. Once you are in court, let your money do the talking and the system will do the rest for you.
It's sad but this is what it is. We were born in this country and we might die here (unless you are lucky enough to leave) and during this entire time, the system will keep running the way it is, killers will continue to walk free, the innocent will continue to die and the 'honourable' courts will continue to act honourable. Do we want this honour? No, we want killers, threats to society, to be behind bars.
We need a revolution, a revolution where we change our politicians, our judges, our legal system and our bureaucrats. Or maybe just save yourself the effort and leave the country while you can.
Published in The Express Tribune, October 24th, 2022.
Like Opinion & Editorial on Facebook, follow @ETOpEd on Twitter to receive all updates on all our daily pieces.
COMMENTS
Comments are moderated and generally will be posted if they are on-topic and not abusive.
For more information, please see our Comments FAQ