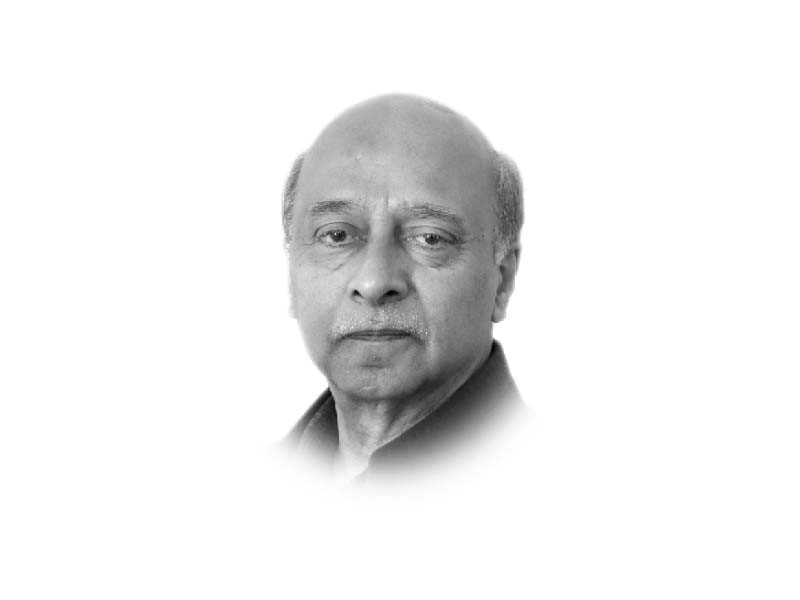 ---
Afghanistan under the Taliban — the Islamic Emirate of Afghanistan (IEA) — is muddling along despite non-recognition by the international community. It continues to reel from travel restrictions on the Taliban leaders as well as the difficulties arising out of financial sanctions — freeze of Afghan funds. This restricts the Taliban's ability to take care of the economy. The impact is visible in capital Kabul — the most populous city of the conflict-battered country. Roads are overflowing and at times choked with vehicles and people. Shops in Shahre Nau, Wazir Akbar Khan, Karte Parwan, Khair Khana and parts of western Kabul are aflush with fruits, vegetables and several other necessaries.
In an environment of tense peace, men and women go about their businesses. Even women are seen on the streets, though not necessarily with a mahram. Young and old without beards or in western clothing can also be seen. Women are visible — albeit in very limited numbers — in some government departments, public hospitals and couple of hotels too. In fact women still make at least 50 per cent of the Ministry of Health manpower. A few women are back in the police service as well in some of the provinces. Female students in private universities have been back to classes for quite some time, albeit with only three days a week.
Reopening of schools for classes 6-12 remains the sticking point within the Taliban hierarchy. Until recently, the minister in-charge of the junior schools belonged to the ultra-conservative group usually referred to as the Kandahari Clan. The majority of the leadership , nevertheless, does support indiscriminate education for all. Even Sher Abas Staanakzai, the Deputy Minister of Foreign Affairs, has been publicly speaking about the need of "education for all as a fundamental right pre-ordained by the holy Quran". The issue remains hotly contested within the Taliban hierarchy, something discernable from individual conversations.
For a final resolution of the girls' education (classes 6-12) everyone is looking up to Kandahar for one major reason; almost all universities are open to female students but who will replace them as they move to senior classes or graduate out of the university? The universities will certainly need fresh school graduates to continue and hence junior schools for girls must resume as soon as possible.
Girls schools in the northern provinces of Kunduz and Takhar, western province of Herat, and the Mazar e Sharif city are largely open, where respective governors, under immense public pressure, used their own discretion to reopen these schools to girls. In most cases, governors had to give in to public demands. In the aforementioned provinces, people predicated their support for the Emirates "only if girls are allowed back to schools". Reopen the girls' schools and we will be with you, was the popular demand.
"We are trying our best to ease the lives of Afghan men and women by conveying to the international community that sanctions are hurting people at large more than the Islamic Emirates," Zabiullah Mujahid, Central spokesman for the Islamic Emirate of Afghanistan, told me during a meeting at his Kabul office. He said most of actions by the Emirate are rooted in Islam, the spirit of jihad as well as local traditions. "The world shall have to keep our socio-cultural and political context in mind when placing demands on us," explained Mujahid in a candid talk.
Discussions with other leaders — Dr.Qalandar Ibad, minister for public health; Haji Khalilurrehman Haqqani, minister for refugees; Nooruddin Aiziz, minister for commerce — also entailed similar impressions. Response to the issue of "inclusive government" tended to be almost identical and ran along these lines — Saudi Arabia and the UAE have limited democratic freedoms but are strategic partners of the US and its European allies. Saudi Arabia has just allowed women certain liberties. Similarly, the US never severed commercial ties with China despite its extreme reservations on the state of human rights in that country.
They keep asking: why do the US and its European allies then single out Afghanistan for human rights? Why is there not enough understanding of the prevailing socio-cultural conditions here? We have brought peace but still face the ISK-Daesh terrorism every now and then. This is an abnormal situation that requires unusual handling and cannot be dealt with externally imposed recipes, the officials quip.
In conversations with them, one can discern a certain degree of 'self-righteousness' and a bloated sense of pride — that borders on arrogance — for their "triumphant" return to power after two decades of sacrifices.
Craving for 'recognition' is visible too. This issue, it seems, suffers from dichotomy within the ranks of the US-led western nations; they have allowed the UN and the International Red Cross (ICRC) to help out on the humanitarian front. The US has also issued licences to a few contractors to operate in Afghanistan — albeit on a limited scale.
The consequence — at least 30 million dollars fly into Kabul weekly for activities related to humanitarian assistance. These dollars go straight into Da Afghanistan Bank which then issues the equivalent amount in Afghanis to the recipients. Even cross-border trade with Pakistan and Iran involves either Afghani, Pakistani rupee or Iranian rial. This has helped the Taliban regime indirectly build up dollar reserves over the last few months. And hence the Afghani remains as strong as ever, unlike most currencies across the world that have been battered by an expensive dollar. Big coal exports to Pakistan have also come in as a boon for the Afghan economy. At the same time partial sanctions on Afghanistan's international banking remain in place, thus limiting their trade financial transactions. (To be continued)
Published in The Express Tribune, October 19th, 2022.
Like Opinion & Editorial on Facebook, follow @ETOpEd on Twitter to receive all updates on all our daily pieces.
COMMENTS
Comments are moderated and generally will be posted if they are on-topic and not abusive.
For more information, please see our Comments FAQ