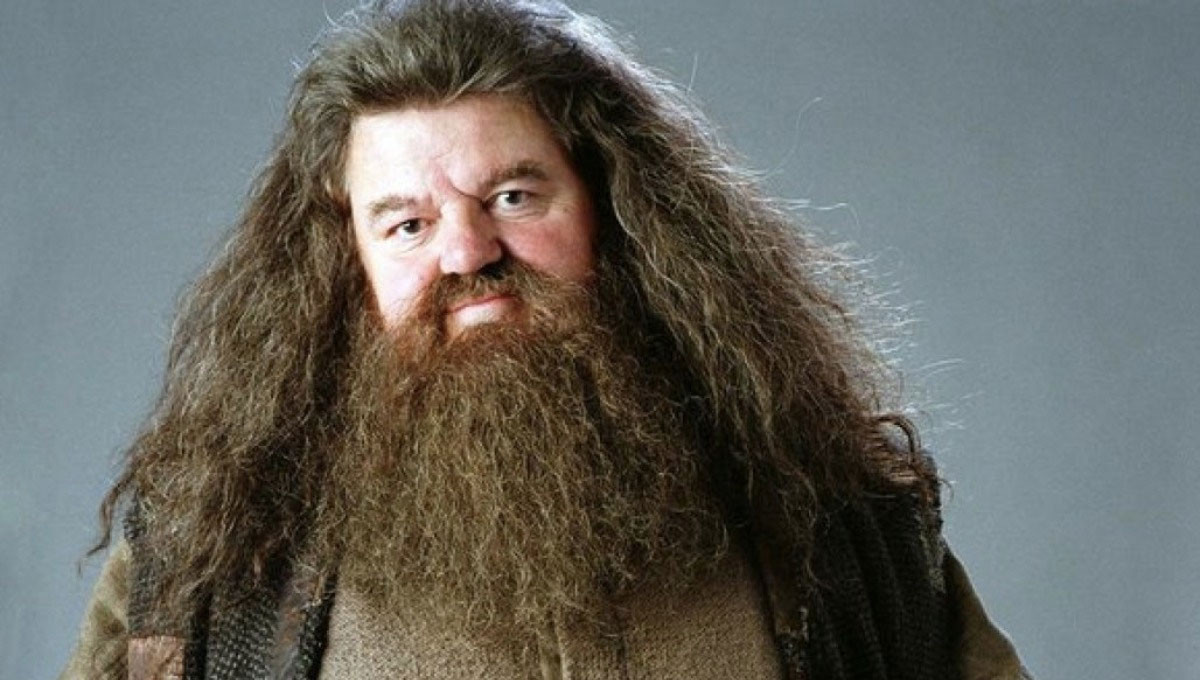 ---
LONDON:
Robbie Coltrane has died at the age of 72, his agent confirmed Friday. The Scottish actor achieved global fame playing the character Hagrid in all eight films of the Harry Potter series. Coltrane's agent, Belinda Wright, said Coltrane died in a Scottish hospital Friday, but did not give the cause of death.
In a statement, she said, "as well as being a wonderful actor, he was forensically intelligent, brilliantly witty and after 40 years of being proud to be called his agent, I shall miss him."
Longtime friend and colleague Stephen Fry wrote of Coltrane's passing, "I was awe/terror/love struck all at the same time. Such depth, power & talent: funny enough to cause helpless hiccups & honking as we made our first TV show, 'Alfresco.' Farewell, old fellow. You'll be so dreadfully missed."
Scotland's First Minister Nicola Sturgeon writing on Twitter said, "Very sad news. He had such range and depth as an actor, from brilliant comedy to hard-edged drama (….) Robbie Coltrane, Scottish entertainment legend — you will be hugely missed. RIP."
Tributes pour in
Earlier this year, the cast reunited for the HBO Max reunion special, Harry Potter 20th Anniversary: Return to Hogwarts. Coltrane grew emotional while he reminisced about his time filming the series. In the special, Coltrane tearfully said that despite the franchise's conclusion marking "an end of an era," they will continue to live on in generations to come. "The legacy of the movies is that my children will show them to their children so you could be watching in 50 years' times, easy — I'll not be here, sadly, but Hagrid will," he said.
Following the news of his passing, Potter cast members took to social media to remember their late co-star.
Harry Potter author J K Rowling took to social media to remember Coltrane, writing, "I'll never know anyone remotely like Robbie again. He was an incredible talent, a complete one off, and I was beyond fortunate to know him, work with him and laugh my head off with him. I send my love and deepest condolences to his family, above all his children."
I'll never know anyone remotely like Robbie again. He was an incredible talent, a complete one off, and I was beyond fortunate to know him, work with him and laugh my head off with him. I send my love and deepest condolences to his family, above all his children. pic.twitter.com/tzpln8hD9z

— J.K. Rowling (@jk_rowling) October 14, 2022
Daniel Radcliffe, who played Harry Potter alongside Coltrane's Hagrid, said in a statement, "Robbie was one of the funniest people I've met and used to keep us laughing constantly as kids on the set. I've especially fond memories of him keeping our spirits up on Prisoner of Azkaban, when we were all hiding from the torrential rain for hours in Hagrid's hut and he was telling stories and cracking jokes to keep morale up. I feel incredibly lucky that I got to meet and work with him and very sad that he's passed. He was an incredible actor and a lovely man."
Emma Watson, who played Hermoine Granger in Potter said in a statement shared on her Instagram story, "Robbie was like the most fun uncle I've ever had, but most of all, he was deeply caring and compassionate towards me as a child and an adult. His talent was so immense that it made sense he played a giant — he could fill ANY space with his brilliance. Robbie, if I ever get to be so kind as you were to me on a film set I promise I'll do it in your name and memory. Know how much I adore and admire you. I'll really miss your sweetness, your nicknames, your warmth, your laughs, and your hugs. You made us a family. Know you were that to us. There was no better Hagrid. You made it a joy to be Hermoine."
Tom Felton, who played Draco Malfoy, also took to Instagram to pay tribute to Coltrane. In a caption alongside a photo of Coltrane, Radcliffe, Watson and himself, Felton said, "One of my fondest memories of filming Harry Potter was a night shoot on the first film in the forbidden forest. I was 12. Robbie cared & looked after everyone around of him. Effortlessly. And made them laugh. Effortlessly. He was a big friendly giant on screen but even more so In real life. Love you mate – thank you for everything xx."
A long career on stage and screen
Born Anthony Robert McMillan on March 30, 1950, the actor, comedian and writer also starred as Bond villain Valentin Dmitrovich Zukovsky in the films Golden Eye (1995) and The World is Not Enough (1999). Coltrane was awarded the Order of the British Empire (OBE) by Queen Elizabeth II in 2006.
Coltrane began his career on stage while in his early twenties and later became known to UK television audiences starring alongside Hugh Laurie, Stephen Fry and Emma Thompson in the comedy sketch series Alfresco in the early 1980s. His renown grew when he starred with Thompson in the BBC miniseries Tutti Frutti, for which he won his first British Academy Television Award for Best Actor.
Coltrane went on to win the award three years running for his role as criminal psychologist Eddie "Fitz" Fitzgerald in the 1990s crime series Cracker. He also achieved critical acclaim for his role as beloved television star that seemed to be harboring some dark secret in the 2016 miniseries National Treasure.
Over the course of his career, Coltrane received numerous awards, including the Evening Standard British Film Award — Peter Sellers Award for Comedy in 1990, and The British Academy Scotland Award for Outstanding Contribution in 2011.
Coltrane was active in Amnesty International (AI), Greenpeace and the Campaign for Nuclear Disarmament. A supporter of the Labour Party, Coltrane supported Scottish independence under one condition during the 2014 referendum, saying, "I'd eventually like to see independence, but only an independent Labour Scotland."
Coltrane is survived by his sister Annie Rae, as well as his ex-wife Rhona Gemmel and children Spencer and Alice.
Have something to add to the story? Share it in the comments below.
COMMENTS
Comments are moderated and generally will be posted if they are on-topic and not abusive.
For more information, please see our Comments FAQ