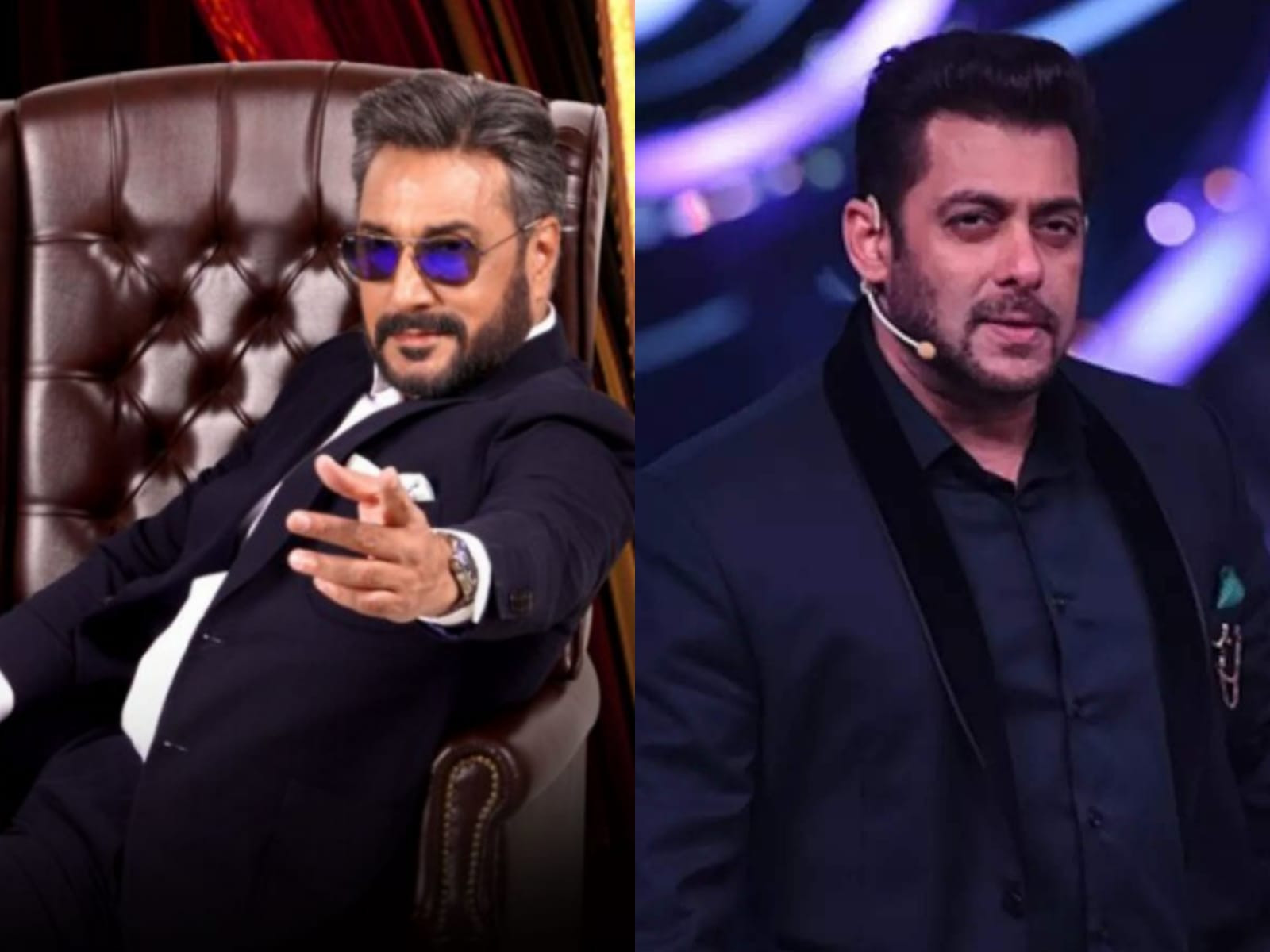 ---
When Tamasha, a reality TV show hosted by Adnan Siddiqui, aired its first season on the small screens, the show was heavily trolled for being a copy of the long-running Indian show Bigg Boss, hosted by Salman Khan. Now that Tamasha is over, and Bigg Boss returns with its sixteenth season, Siddiqui has found something to shut down all critics and trolls.
On Thursday, the Dum Mastam maker took to his Instagram with a collage of pictures where the Dabangg actor is seen having dinner with all his contestants inside the Bigg Boss house — something that has never happened before. "For the first time, Salman Khan having dinner in BiggBoss house with contestants and hosting Weekend Ka Waar inside the house just like Adnan Siddiqui in Tamasha," read a note on the picture.
For all the trolls that mocked Siddiqui for copying Bigg Boss, he captioned his post, "My dear friends/critics, I rest my case!" with a wink and hands-folding emoji.

However, that didn't stop the trolls much. The comment section was full of users and fans criticising the actor on how Khan may have copied one of his hosting techniques but he ended up copying the whole show. "Don't forget, they may have copied one thing but you copied everything. From your idea to content to the house, everything was copied."

On the other hand, fans who followed Tamasha throughout, were glad that they gave Indians a new thing to advance their show. "It's okay. At least we gave them something to learn from us," A fan wrote. "I'm not a big fan of Bigg Boss but I loved Tamasha. Can't wait for season 2," wrote a user.

While a user pointed out how most talk shows in every country follow the same format. "I don't know why people are saying Tamasha is a copy of Big Boss! All countries have similar style shows like Big Brother etc. If they made Tamasha, we should at least show some support to our own stars and their efforts."

Tamasha ended its first season earlier this month with model and actor Umer Aalam becoming the first ever winner of the series.
COMMENTS
Comments are moderated and generally will be posted if they are on-topic and not abusive.
For more information, please see our Comments FAQ