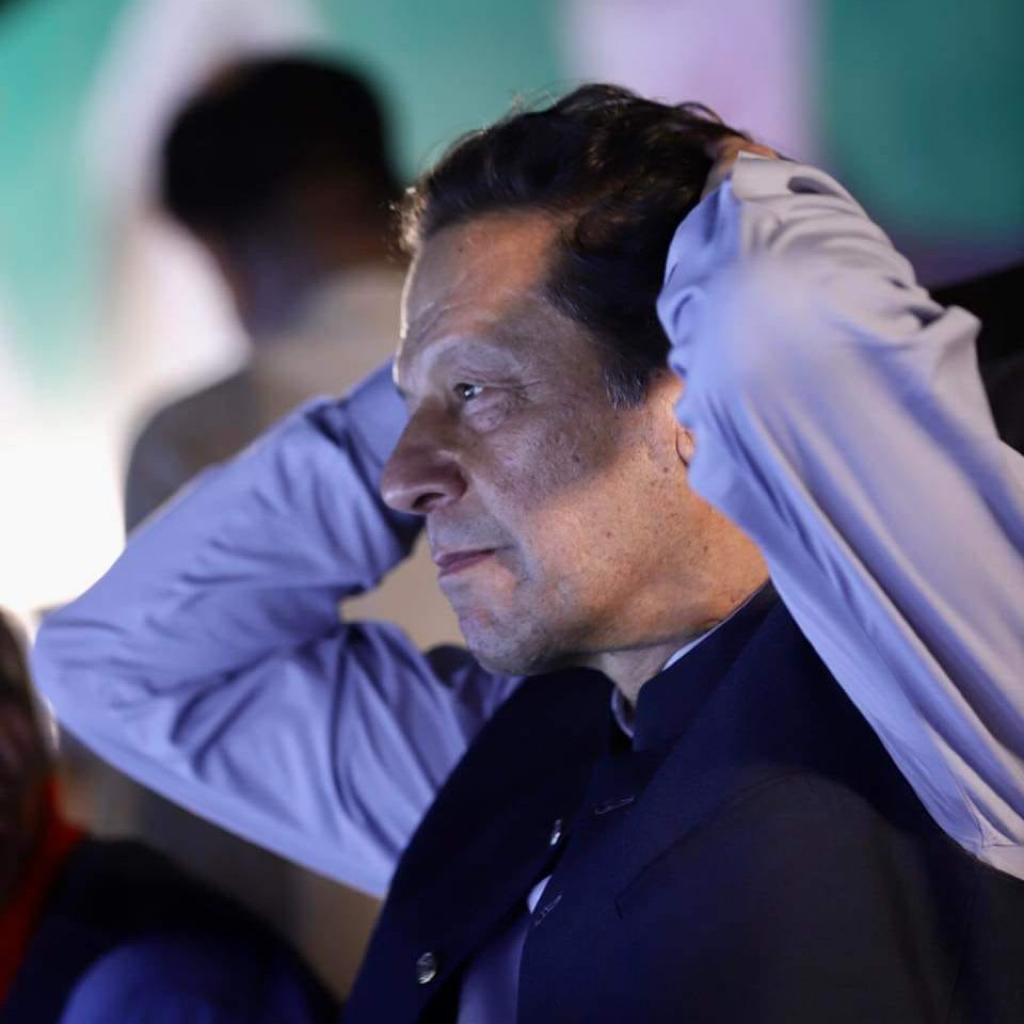 ---
ISLAMABAD:
A week after a leaked audio recording of Pakistan Tehreek-e-Insaf (PTI) leaders was released, another one surfaced on Friday purportedly featuring party chief Imran Khan talking about 'buying' MNAs.
In the 0.45-second audio, a voice attributed to the former prime minister can be heard and he is apparently talking about 'horse-trading' - a political practice involving 'buying' MNAs before crucial votes in the assembly.
The audio starts with Imran purportedly stating "don't think everything is over", a possible reference to the vote of no confidence in March this year.
"From this point onwards, the next 48 hours is a long long time. Plenty of things are happening and I am also making some moves which we can't disclose to the public," says the voice attributed to the PTI chief.
"I am buying five [MNAs], I have five [MNAs]," the voice believed to be of Imran's states.
"Those five are important. Tell him, if he can secure five more, we will have a total of ten. The game will be in our hands."
Towards the end of the audio, Imran can be heard saying that the nation is alarmed at the moment and wants "us" to win in any way.
Read: Sana to head panel on audio leaks
"Nobody should worry and think if this is right or wrong, whatever tactic it is. Breaking even a single [MNA] will make a big difference," the voice attributed to the PTI chief instructs party members.
Last week, a leaked audio recording of PTI leaders was released purportedly featuring party leaders Asad Umar and Shah Mahmood Qureshi discussing the much-touted "threat cipher" with Imran Khan and ex-principal secretary – ratcheting up the controversy around the steady drip of damning leaks allegedly offering a glimpse of the inside story.
The 1.09-minute-long audio emerged on social media and featured a conversation purportedly between Imran Khan, Shah Mahmood Qureshi, Asad Umar and Azam about a strategy to set the stage for a narrative around the Cablegate affair.
In May this year, the former prime minister had urged the Supreme Court to take action against 'horse-trading'.
"What example are we setting for our coming generation that public representatives were sold like goats and sheeps," Imran said in an interview with a private TV channel.
Imran further stated he believed if the apex court did not take action against 'horse-trading' then it would put the country's future at stake.
COMMENTS
Comments are moderated and generally will be posted if they are on-topic and not abusive.
For more information, please see our Comments FAQ