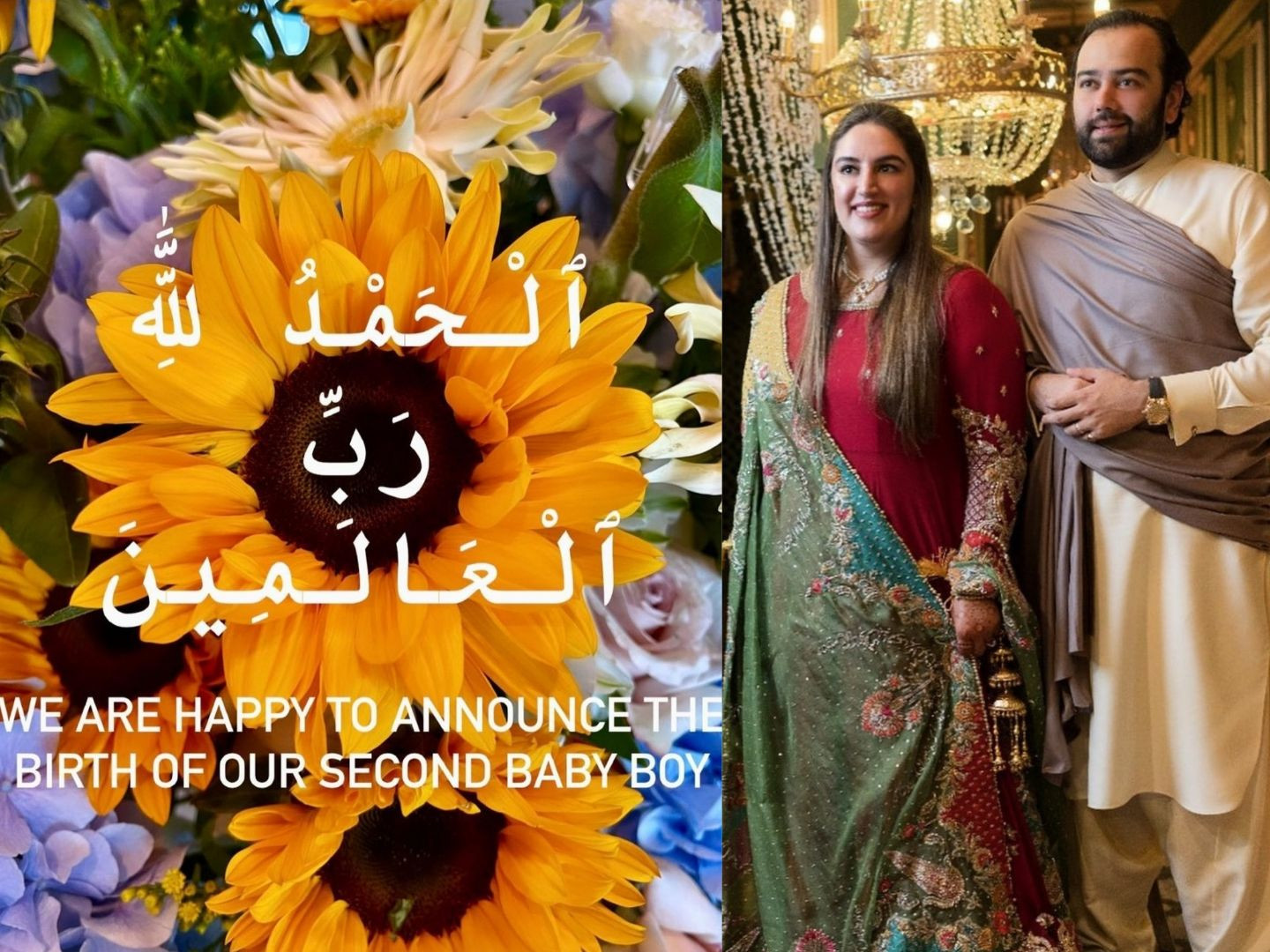 ---
And then they became four! Congratulations are in order for Bakhtawar Bhutto Zardari – the eldest child of former president Asif Ali Zardari and late prime minister Benazir Bhutto – and businessman Mahmood Chaudhry on welcoming their second child. The baby boy was born on October 5, 2022.
Bakhtawar took to her Instagram on Thursday to announce the arrival of her newborn. "We are happy to announce the birth of our second baby boy," read a picture attached with the post. Since her first child, Mir Hakim, was also born in the same month last year, on October 10, 2021, she wrote, "Déjà vu except it's Oct 2022."

The couple also posted an adorable graphic image from Mir Hakim's account where a small kid, holding a baby, is joyous over being a big brother.
Bakhtawar's sister, Aseefa Bhutto Zardari also shared the posts on her Instagram Stories with heart emojis and puppy dog teary eyes.
Bakhtawar and Mahmood earlier paid tribute to the former's late grandfather Hakim Ali Zardari and late uncle Mir Murtaza Bhutto with the name of their eldest son, Mir Hakim. He was born in Dubai. It is likely that her second son, whose name has not yet been revealed, was also born in Dubai as Bakhtawar and her husband are based there.

Bakhtawar and Dubai-based businessman Choudhry got engaged on November 27, 2020, at Bilawal House, with prominent personalities from across the country in attendance. The couple tied the knot in early 2021.
COMMENTS
Comments are moderated and generally will be posted if they are on-topic and not abusive.
For more information, please see our Comments FAQ