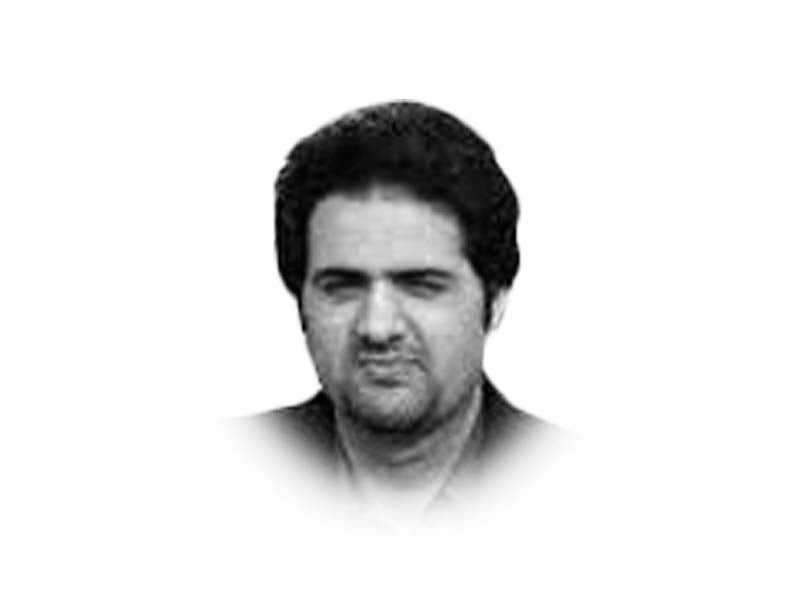 ---
A friend of mine here in America was jobless. I arranged for him to start a job at a local motel. He quit the job on the first day. When I asked him the reason, he said that he saw men renting the rooms where they brought prostitutes and that it was not halal. I asked him if he knew for a fact that the girls accompanying the men were really prostitutes and not the wives. He said that he could tell that they were not wives. He didn't have a convincing argument despite being right.
Then he started working as an Uber driver. He hauled people from one point to the next. One day he told me a story of giving a ride to an intoxicated prostitute. I asked him when he was going to quit working as an Uber driver since now the prostitutes were in the back seat of his car. He said he was not supposed to judge people and that he should assume positively. Once again, he didn't have a convincing argument despite being right.
This story reminded me of what is happening between Pakistan, the United States, Israel and India. Pakistan harbours the sentiment that Israel must not be recognised as a legitimate state because it occupies the Palestinian land and kills innocent Palestinians, which it absolutely does. Given that gold standard of morality, when is Pakistan going to deny recognising India as a legitimate state because India also occupies a land that does not belong to it and against the wishes of the indigenous people? Kashmir, not Palestine, is the world's most densely militarised zone. There are close to a million Indian soldiers in that valley. The entire Pakistani army numbers around a little over half of that.
Furthermore, Pakistan refuses to recognise Israel because Israel kills innocent people on a land it does not own. The Biden administration broke the news to the US lawmakers that he was nearing a formalised agreement with Pakistan where the US armed drones would use Pakistani airspace to make attacks on the soil of Afghanistan. As per the US-Taliban deal, the Taliban wouldn't allow their soil to be used by foreign terror groups to execute attacks against the United States but the latter can use Pakistani airspace to target Afghan soil. Pakistan objects to Israel attacking a foreign soil and innocent and helpless Palestinian people but it would happily facilitate attacks on another foreign land where innocent and helpless people would be killed.
Pakistan saw decades of violent terrorism on its soil and saw thousands of its innocent citizens killed, all due to an unnecessary participation in a US-led aggression in 2001. Imran Khan and Donald Trump were able to do something unprecedented in the histories of their respective countries. Every post World War II American president has waged a war. Trump did not wage a single war. He rather ended the longest war his country was fighting. Khan ushered his country into a partnership with America where his country was brokering peace rather than war.
With this potential agreement where the language mentions the use of Pakistani airspace by US drones, it doesn't take much dot connecting to figure out that Pakistan's land would be used to park and fly the drone from America, and Pakistan would reset back to their old traditional ways where America hunts and Pakistan helps. It would also bring back the old terror days because participating in aggression is guaranteed to create an ugly blowback.
Musharraf allowed the CIA drones to target people on Pakistani soil. In return, the US facilitated his undemocratic regime. When his ouster became inevitable, the US supported Benazir and her propaganda term 'reconciliation' as if it was always on the side of democracy inside Pakistan. The years ahead would be a deja vu all over again. Innocent people will die and someone will rise against this deal. And the US would lend its support. Curtain down.
Published in The Express Tribune, October 6th, 2022.
Like Opinion & Editorial on Facebook, follow @ETOpEd on Twitter to receive all updates on all our daily pieces.
COMMENTS
Comments are moderated and generally will be posted if they are on-topic and not abusive.
For more information, please see our Comments FAQ