 ---
US space agency NASA's recent DART strike test against an asteroid has left a 10,000km long trail in space, reported the BBC.
The DART mission was aimed at determining if asteroids heading towards Earth could be moved nudged off their path and redirected away from the planet.
A telescope in Chile captured a picture of the trail in space after it was struck, leaving a comet-like plume behind the rock. The trail stretches for 10,000 km or 6,200 miles and is expected to get longer.
Scientists have yet to determine if the mission was successful or not. Teddy Kareta, an astronomer, involved in the mission, said, "It is amazing how clearly we were able to capture the structure and extent of the aftermath in the days following the impact".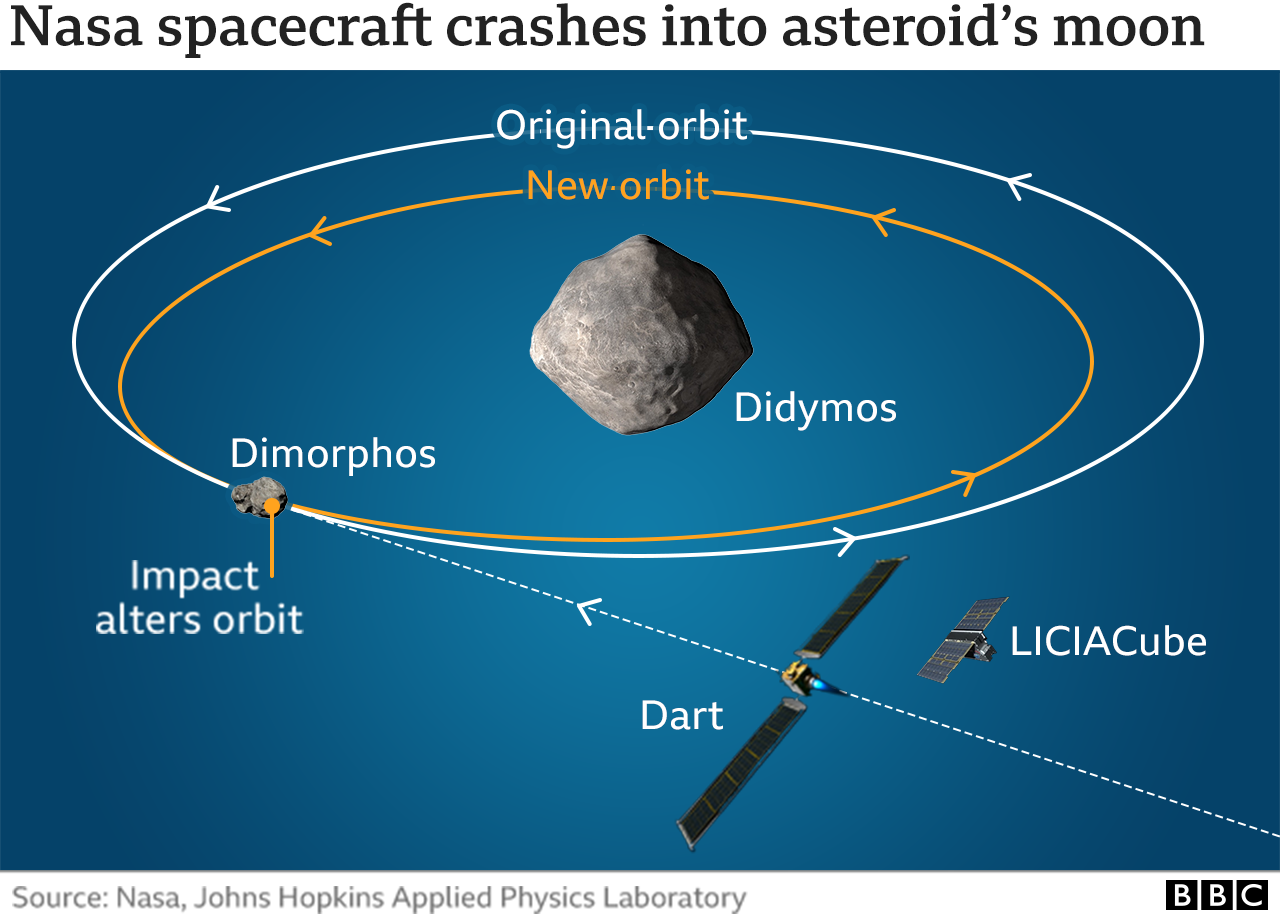 Dr Lori Glaze, the director of planetary science at NASA, firmly believes the mission was able to achieve something remarkable even if the final results haven't yet emerged.
"We're embarking on a new era of humankind, an era in which we potentially have the capability to protect ourselves from something like a dangerous hazardous asteroid impact. What an amazing thing; we've never had that capability before."
The Dart mission, which cost $325 million, deliberately crashed into the asteroid and was destroyed in the process. The scientists will analyze if the mission was a success by observing the changes to the orbit of Dimorphos around another asteroid called Didymos.
COMMENTS
Comments are moderated and generally will be posted if they are on-topic and not abusive.
For more information, please see our Comments FAQ