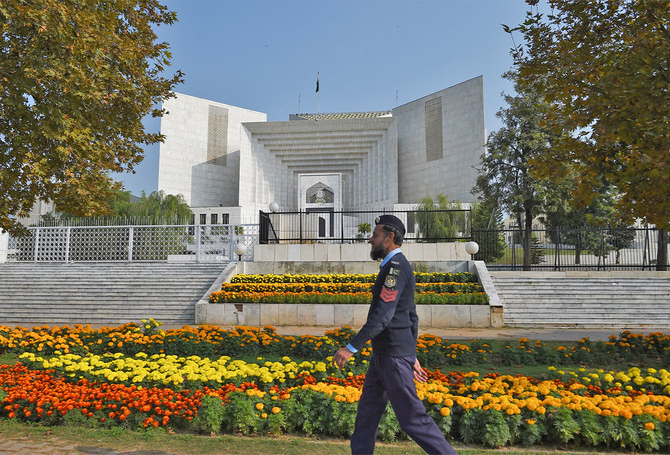 ---
ISLAMABAD:
The Supreme Court on Tuesday issued notices to the federal government and the attorney general for Pakistan on appeals against the dismissal of six major-ranked officers of the Pakistan Army from service.
The appeal of former majors, Zar Bakht, Ali Haider, Asim Baig, Mirza Adnan Afzal, Bilal Jadoon and Fazal Manan, was heard by a three-member bench headed by Justice Sardar Tariq. The appellants moved the apex court after their appeal was rejected by the Islamabad High Court (IHC).
During the hearing, the counsel for the petitioners informed the bench that the officers were dismissed under Section 16 of the Army Act, which stipulated that any military officer could be dismissed without assigning any reason.
Therefore, the counsel argued that the Section 16 of the Army Act was inconsistent with Article 10A of the Constitution, stressing that no one could be dismissed without a transparent trial. He added that no charges were framed against the dismissed officers and no inquiry was made.
The lawyer further said that the IHC dismissed their appeal for lack of jurisdiction. However, sitting on the bench Justice Muhammad Ali Mazhar asked why the decision of the General Headquarters (GHQ) was not challenged in the Lahore High Court (LHC) Rawalpindi bench.
The lawyer replied that the dismissal was approved by the federal government, which was in Islamabad. He argued that the IHC decision was incorrect, and requested the apex court to declare the IHC ruling null and void.
COMMENTS
Comments are moderated and generally will be posted if they are on-topic and not abusive.
For more information, please see our Comments FAQ