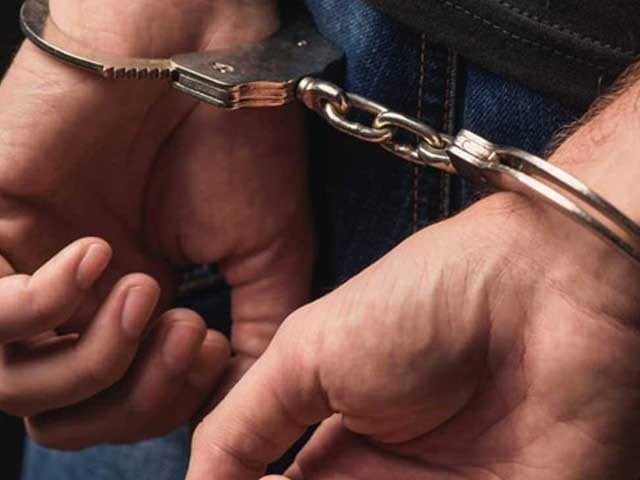 ---
RAWALPINDI:
Police arrested a serial killer and exposed his plan to exterminate the entire family to grab their property worth millions of rupees.
The suspect identified as Javed Ikram killed three brothers while one went missing around 11 years ago. Ikram has been the tenant of the victim's family for over 30 years, said the police, adding that he was so cunning that he did not let other members of the family find out about his nefarious designs of killing the entire family one by one. SSP Operations Waseem Riaz Khan at a press conference held on Tuesday said the victim named Malik Majid was killed on September 27, 2022 in the limits of Pirwadhai police station. During the investigation, it was revealed that the victim's brother Malik Sajid was shot dead on July 18 in the same year, while the third brother, Malik Arshad, was stoned to death at the PIMS Hospital.
He said that the police arrested the masterminds of the plan, Javed Akram and his accomplices Imran and Aamir and it was revealed that the accused had drugged the fourth brother Malik Wajid 11 years ago to divert him from the path and then made him disappear.
The accused killed two brothers in front of their house in Pirwadhai area within only two months.
The SSP Operations said that Ikram murdered three brothers and he also kidnapped and killed the 17-year-old boy of one of the brothers in Pirwadhai area in 2011. The accused had also received ransom from the kidnapper's father before killing him, on which he was sentenced to death three times by the court.
The accused revealed that the greed of property worth millions of rupees was behind the derailment of the entire generation of the same family. If the mastermind had not been arrested, he would have killed the entire family one by one. The three arrested suspects have been sent to jail for an identification parade. SSP Operations said that all legal requirements will be fulfilled to punish the accused involved in the tragic incident.
Published in The Express Tribune, October 5th, 2022.
COMMENTS
Comments are moderated and generally will be posted if they are on-topic and not abusive.
For more information, please see our Comments FAQ