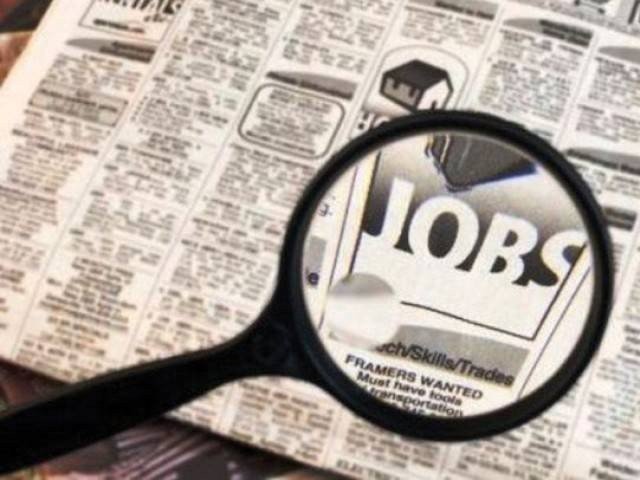 ---
PESHAWAR:
Shahzaib was one of the brightest students at his school in Khyber's lush green Tirah Valley.
As a child, he spent his time building elaborate model homes and apartment complexes from styrofoam and crepe paper.
"I wanted to become an architect," he said, recounting the earlier days of his life. "I completed matric in 2009 and had topped in my exams. Everyone had high hopes for me. But life had something else in store for me."
Soon after his matric results were announced, militancy and the subsequent military operations engulfed Tirah, causing thousands of families to flee their homes and live in abject poverty.
Shahzaib and his family also had to abandon their beautiful multi-story ancestral house and relocate to Jalozai refugee camp near Peshawar. "Our house was razed to the ground. My school was gone too. I still remember the day we filed our forms to qualify as internally dis- placed," he said, despondently.
"Life at the camp was unforgiving. What kept me going was my passion for learning." Shahzaib said that even in the camp, he never stopped studying.
Solving math problems was his favorite pastime. He also started teaching children in the camp to give them a chance at having a future.
These days, he is studying e-commerce at one of the best technical education public institutions in Islamabad as part of the government of Khyber-Pakhtunkhwa's (K-P) Accelerated Skills Development Program (ASDP) – a Rs1.4 billion-initiative designed specifically to cater to the needs of youth of merged areas (MA).
"Because of the conflict in which insurgents actively targeted schools, most of the youth could not complete basic education," said Bais Khan, ASDP project coordinator.
"Not having even as much as high school education has put them far behind than the youth of the rest of Pakistan, especially those who were able to go acquire a university education and get white-collar jobs."
A baseline survey conducted in 2020 by the United Nations Development Programme (UNDP) Merged Areas Governance Project (MAGP) in collaboration with the K-P government revealed that only 22 per cent of the population has studied up to the primary level while more than half of it has no formal education at all.
Under the ASDP initiative – designed by the UNDP MAGP with support from the United States Agency for International Aid (USAID), 5,500 men, women, and transgender persons from MA between the ages of 18 and 35 years, who have at most completed 10 years of education, will receive free trade and occupation skills training.
After completing theory, which is 20 per cent of the syllabi, students will be connected to enterprises for apprenticeship across the country. Naima Ibrahim, who teaches e-commerce to Shahzaib and others in the program, commended her students' commitment to shine despite the difficulty of the subject, the culture shock and the language barrier they experienced.
"The minimum requirement for this course is intermediate, but we have a class where students have not even completed matriculation. And for those who completed it, they did it a decade ago. So, you can imagine their level of difficulty." But this initiative is doing something more beside giving modern education.
COMMENTS
Comments are moderated and generally will be posted if they are on-topic and not abusive.
For more information, please see our Comments FAQ