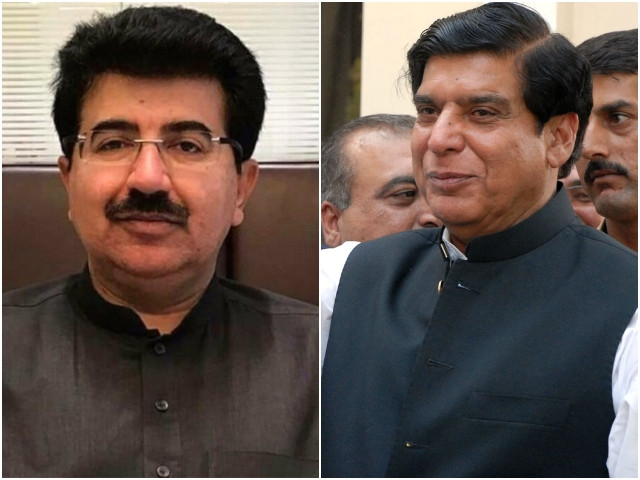 ---
ISLAMABAD:
The upper house of the Parliament on Monday approved a bill proposing that the Senate chairman and National Assembly speaker be afforded adequate protocol on foreign visits according to their stature as deputy head of state in countries that do not follow a parliamentary system of government.
Senators Shibli Faraz, Dilawar Khan and Naseebullah Bazai presented the Chairman and Speaker (Salaries, Allowances and Privileges) (Amendment) Bill, 2022 during the meeting chaired by Senate Chairman Sadiq Sanjrani.
According to the bill, the Senate chairman and the NA speaker should be given the protocol of the deputy head of state during official visits abroad.
The bill states that whether the chairman or speaker holds the position of president or acting president or not, protocol should be given to them.
Also read: Senate rejects bill seeking 100% raise in lawmakers' salaries
In 2020, the bill had faced intense opposition with senators asking whether parliamentarians should give themselves a salary raise in the current economic situation. The 2020 bill had proposed an increase in the salaries of Senate chairman and National Assembly speaker from Rs225,000 to Rs879,000 to match that of the Supreme Court judges.
In Monday's session, PPP Senator Farooq H Naek proposed an amendment in its content. The house approved the amendment and subsequently passed the bill with consensus.
The house also passed the Access to the Media (Deaf) Persons Bill, 2022 introduced by Senator Saleem Mandviwalla. The house also witnessed introduction of six private members' bills which were referred to the relevant standing committees for further consideration.
COMMENTS
Comments are moderated and generally will be posted if they are on-topic and not abusive.
For more information, please see our Comments FAQ