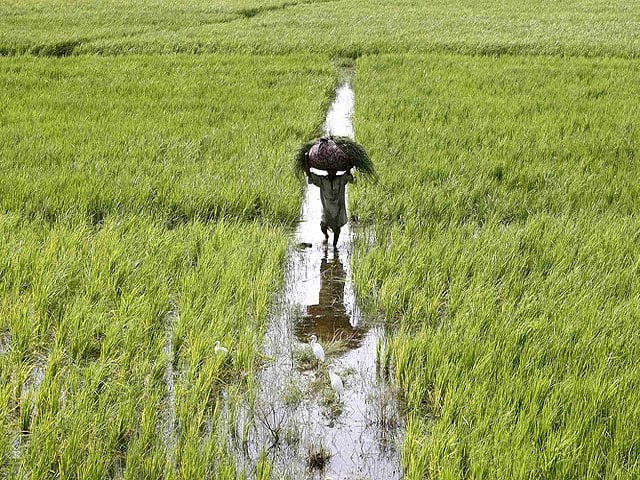 ---
QUETTA:
The Balochistan government has approved a plan to provide Rs15.83 billion in subsidies for the restoration of the agriculture sector in the province, which was severely affected by floods and torrential downpour.
Chief Minister Balochistan, Mir Abdul Qudous Bizenjo chaired a high-level meeting on Friday, which discussed the restoration of the agriculture sector in the province and approved the plan.
In view of the restoration of the agriculture sector and food security in the province, the meeting reviewed all ways and means.
Over Rs15 billion in subsidies were approved for the farmers in the flood-affected areas to restore the agriculture sector which is the largest employment sector in the province.
Provincial Ministers Mir Asadullah Baloch, Zmarak Khan Achakzai, Chief Secretary Balochistan, Abdul Aziz Uqaili, and other officials were also present at the meeting. The secretary of agriculture Balochistan briefed the meeting about the agriculture restoration plan of in the province.
The meeting discussed that the provincial government will provide Rs6.71 billion in subsidies to the farmers for buying seeds, Rs6.47 billion for fertilizers, and Rs2.62 billion for tube wells and solar systems restoration which will help farming sector start anew.
Torrential downpour followed by flash floods affected 52 per cent standing crops in different districts. Flash floods affected the solar tube wells and canal systems too. Preserved and stored agricultural seeds were also washed away. Experts fear that this widespread damage to the sector could result in a food shortage for the local population.
The provincial government will provide a 70 per cent subsidy on agricultural seeds and a 50 per cent subsidy on fertilizers as well as for the restoration of solar systems, the meeting decided.
This restoration of the agriculture sector will provide food security, employment to farmers, and Rs324 billion benefits.
Food Minister Zmarak Khan Achakzai said that sale points were established in different spots at Quetta to provide cheap flour to the consumers. The provincial government is purchasing flour from the Punjab government and PASCO to overcome the food shortage.
"Relief must be provided to the landowners and farmers in order to avoid shortage of food," Bizenjo said, adding that the provincial government will not hesitate to help the farmers even it is not able to pay the cabinet members for months.
Published in The Express Tribune, September 24th, 2022.
COMMENTS
Comments are moderated and generally will be posted if they are on-topic and not abusive.
For more information, please see our Comments FAQ