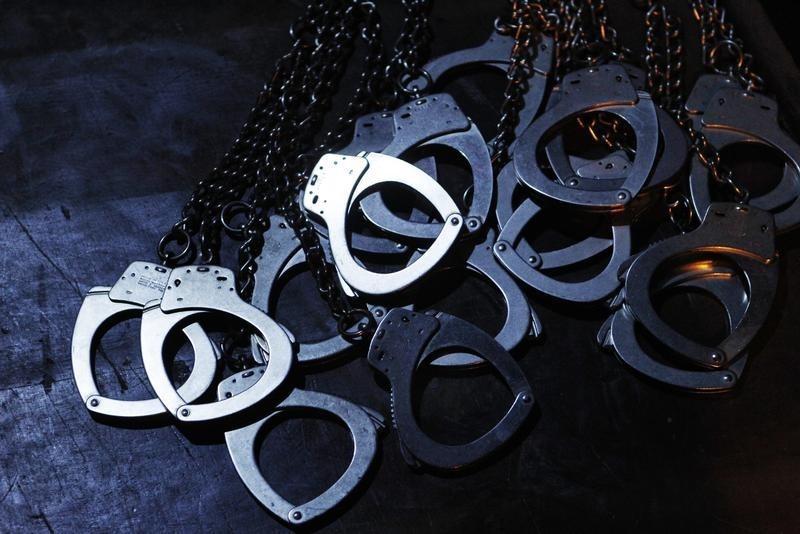 ---
LAHORE:
Two incidents of abduction for ransom, a hat-trick of press conferences by the city police amid a reported surge in crimes and security arrangements for Chehlum and Urs of Data Ganj Bakhsh marked the past week in the provincial capital.
CCPO Ghulam Mehmood Dogar held a press conference on September 13 along with the victim's family members and Mohmand jirga representatives to reveal the arrest of the suspect in the rape and murder of a minor girl in Manawan.
He said the girl had gone to a swimming pool near her school while following her brother.
The swimming pool owner, Ali Raza, lured her by offering her a biscuit and took her behind the canteen where he raped and strangled her to death, the official said.
When the victim's brother and sister came searching for the her, the suspect told them that she had gone away. Later, he dumped the body in the pool to show that the girl had drowned.
The CCPO said the police had arrested 11 suspects in the case and the prime suspect had been identified after polygraph and DNA tests.
The next day, he announced at a press conference at Qila Gujjar Singh police lines that Lahore police had recovered over Rs1.119 billion rupees in past eight months and busted 247 gangs of robbers and thieves.
On Thursday, he held a press conference at his office to reveal the arrest of the suspected murderer of the Punjab Bar Council secretary.
Reportedly, the pressers were in response to media reports that the crime rate had increased three-fold in the provincial metropolis. According to official statistics, as many as 10,598 cases of heinous crimes were registered in the city in the first eight months of the ongoing year as compared to 3,733 during the corresponding period in 2021.
Dogar claimed that the crime rate had decreased by 12% during the last month after he had taken charge.
Meanwhile, a man and his uncle from Kot Lakhpat were abducted by suspected dacoits from Sukker after they went to attend a marriage.
Reportedly, the abductors had demanded Rs10 million as ransom. The CCPO said Lahore police were in contact with the Sindh authorities for the recovery of the men.
A Punjab Food Authority employee was also abducted from Johar Town by unidentified people. He was released after his family paid Rs1 million as ransom.
The family went to Okara to pay the money.
During the week, over 8,000 policemen were deployed to ensure strict security for the Urs of Data Ali Hajveri and Chehlum of Hazrat Imam Hussain in the wake of terror threats.
Published in The Express Tribune, September 24th, 2022.
COMMENTS
Comments are moderated and generally will be posted if they are on-topic and not abusive.
For more information, please see our Comments FAQ