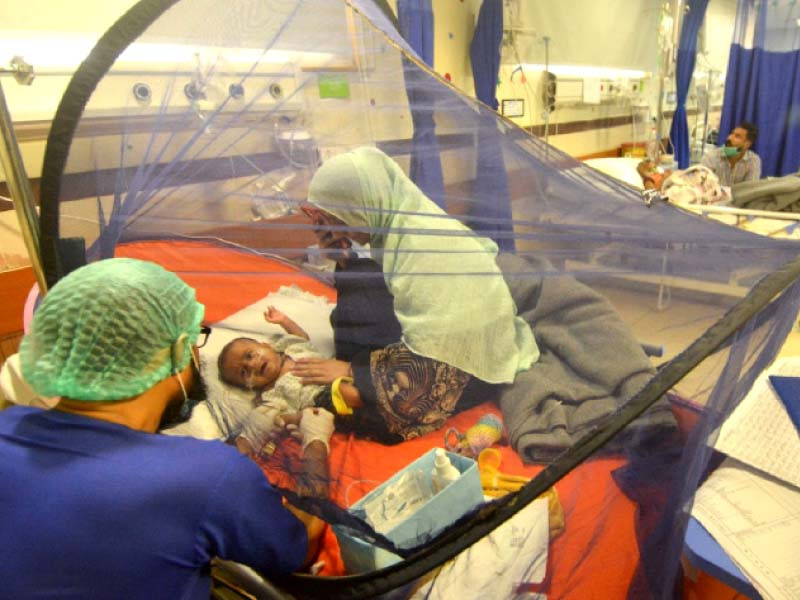 ---
KARACHI:
Sindh Minister for Health and Population Welfare Dr. Azra Fazal Pechuho has conceded that her department does not have data on cancer and similar diseases like HPV, while expressing fears that the data available on deaths due to pregnancy, malaria and various diseases might also be incorrect.
"We have 9,000 pregnant women among the registered flood-victims in our camps, but the data related to patients suffering from dengue could not be received from private hospitals," she said while speaking as the Chief Guest at the opening ceremony of IPVS Symposium, at ICCBS, University of Karachi, on Thursday.
According to her, the daily caseload of dengue is somewhere between 150 and 200. But the official death toll from this vector-borne disease might be inaccurate as they don't include deaths at home. She added that a large number of deaths were being caused by gastroenteritis, diarrhea and dysentery. The floods have badly affected the healthcare system, rendering over 1,200 health centers inactive due to which data collection has become very difficult.
Dr. Azra said that her ministry is currently dealing with the health challenges caused by the devastating floods as it is not only responsible for protecting the affected people from diseases but also for providing them basic necessities of life, such as food, water, and shelter. "We are taking measures to deal with diseases like dengue, malaria, gastroenteritis, and measles," she added.
The minister said that she is well aware of the fact that HPV vaccination of adolescent girls can significantly reduce the risk of cervical cancer in women and that her ministry will soon adopt a strategy to start an immunization campaign to eradicate and reduce cancer prevalence.
CCBS Patron-in-Chief Dr. Ataur Rehman, Vice Chancellor of Karachi University Dr. Khalid M Iraqi, German Consul General Rudiger Lutz, ICCBS Director Dr. Iqbal Chaudhary were also among the panelists.
Published in The Express Tribune, September 23rd, 2022.
COMMENTS
Comments are moderated and generally will be posted if they are on-topic and not abusive.
For more information, please see our Comments FAQ