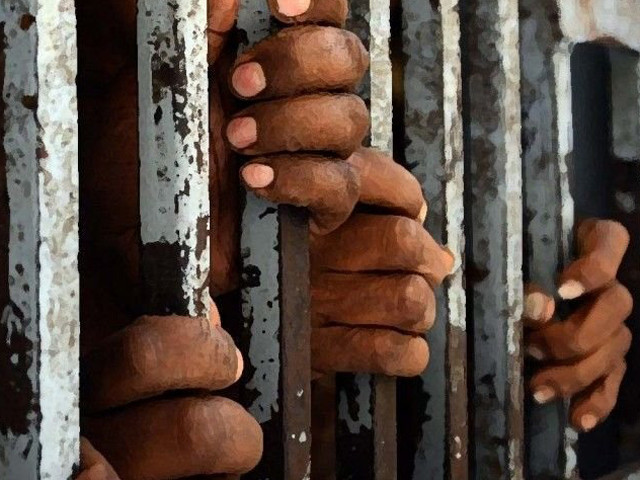 ---
RAWALPINDI:
The National Commission of Human Rights (NCHR) submitted a report to the Islamabad High Court (IHC) on Thursday, disclosing alleged corrupt practices and torture of prisoners held at Rawalpindi's Adiala Jail.
IHC Chief Justice Athar Minullah was presiding over a hearing of a case regarding the torture of a prisoner during which Additional Attorney General Manawar Iqbal and jail officials appeared before the court.
The court said that a doctor at the Pakistan Institute of Medical Sciences (PIMS) had examined the prisoner and the medical report supported allegations of torture in the complaint made by the prisoner's parents. The doctor stated that the marks on the body of the prisoner were likely caused by torture.
Read IHC acquits Iqbal in Narowal Sports City reference
The secretary human rights was summoned by the court for the next hearing. The chief justice remarked that prisoners who pay bribes can be afforded the luxury of cell phones and private meetings on jail premises while poor prisoners are deprived of their rights.
The court further warned the superintendent of the prison that serious action would be taken and an investigation would be conducted if a prisoner complains of mistreatment while in prison.
In an earlier incident, a 21-year-old prisoner Shahab Hussain, arrested in an anti-terrorism case, was stripped and subjected to torture by Adiala jail officials who had demanded a bribe from him.
Hussain's mother Imtiaz Bibi had filed a petition in the IHC stating that the jail superintendent and other staff members tortured her son and broke his finger.
Shahab's mother had alleged that the jail staff demanded a bribe of Rs5,000 from him. She said that the prisoner went on a hunger strike on September 9 and has become extremely weak and was fighting for survival.
COMMENTS
Comments are moderated and generally will be posted if they are on-topic and not abusive.
For more information, please see our Comments FAQ