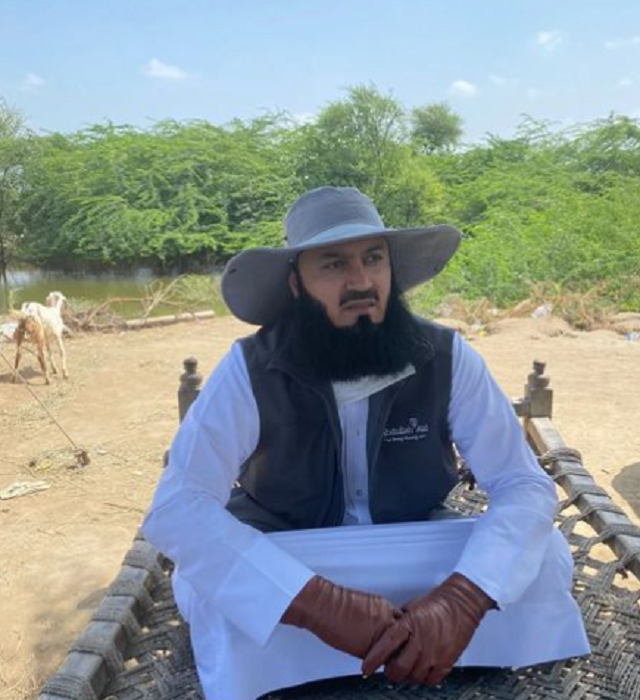 ---
Zimbabwean Islamic scholar Mufti Menk, who recently arrived in Pakistan, visited flood-hit areas of Sindh to highlight the plight of the flood victims and raise funds.
In an Instagram post on Monday, the renowned Islamic scholar shared a video of the flood-affected people while describing the condition as "unimaginable".
"Please do whatever you can with any reliable charity or partner for those affected. We will have to assist for the next few YEARS," the scholar wrote in the social media post.
Mufti Menk, who has millions of followers on various social media platforms, said he visited parts of Sindh with just one intention "to reach out by delivering some aid and creating further awareness about the plight of the millions who've been affected by the devastating floods".
"Please forgive me for not being able to entertain any unrelated meetings, visits or invitations. I made no exceptions. I love you all!" he added.
He also shared a video of his stopover at a hotel on highway in which he described cup of tea as "number one".
COMMENTS
Comments are moderated and generally will be posted if they are on-topic and not abusive.
For more information, please see our Comments FAQ