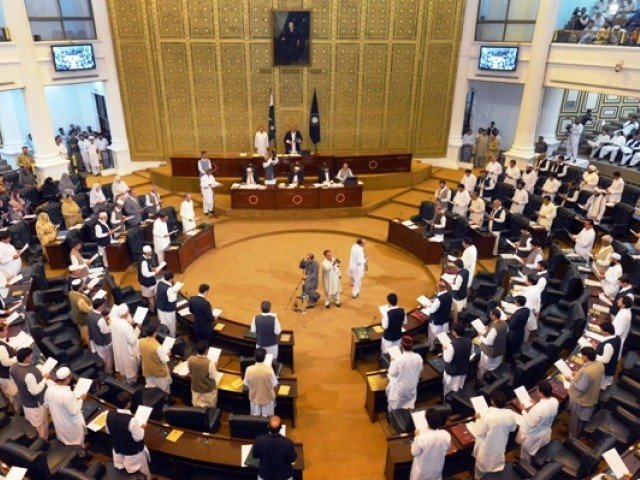 ---
PESHAWAR:
Over 304 factories were shut down in several districts of Khyber Pakhtunkhwa (K-P), including Peshawar, during the period of 2017-20, leaving around 5902 workers and labourers unemployed.
The matter pertaining to the details of the closure of industries was broached in the K-P Assembly by the opposition Awami National Party (ANP), contesting the provincial government's claims that it promoted industries in the province and had surpassed previous governments in setting up industries.
The ANP sought details of factories that were closed before 2017 and after 2020 while rejecting the government's claims.
Speaking on the floor of the house, ANP MPA Khushdil Khan said the government's answer in this regard was not satisfactory, pointing out that the record contained only the number of factories that were closed till 2020 and not those beyond that.
"An answer [regarding the closure of factories] from the government would give a clear picture of how capable it is and in which direction it is headed," he quipped.
The ANP leader also sought details about the revenue generated from the taxes collected from the factories when they were operational.
However, responding to the questions, Adviser to the chief minister on industry Abdul Karim said that the department has provided full details and has also explained the reasons.
Regarding the revenue, he clarified that he had nothing to do with income tax and explained that similarly, excise and customs were the federation's domain.
He said that no industrial zone was established in Peshawar during the previous, whereas the current PTI government has granted its approval to set up an industrial zone in Peshawar which will be inaugurated soon.
He added that the works related to gas at Hayatabad industrial estate have been also resolved.
He further asserted that the policy designed for the promotion of industries has been introduced for the first time in the province. "Similarly, interest-free loans have been introduced for the improvement of industries, under which loans up to Rs20 million are being given."
Published in The Express Tribune, September 20th, 2022.
COMMENTS
Comments are moderated and generally will be posted if they are on-topic and not abusive.
For more information, please see our Comments FAQ