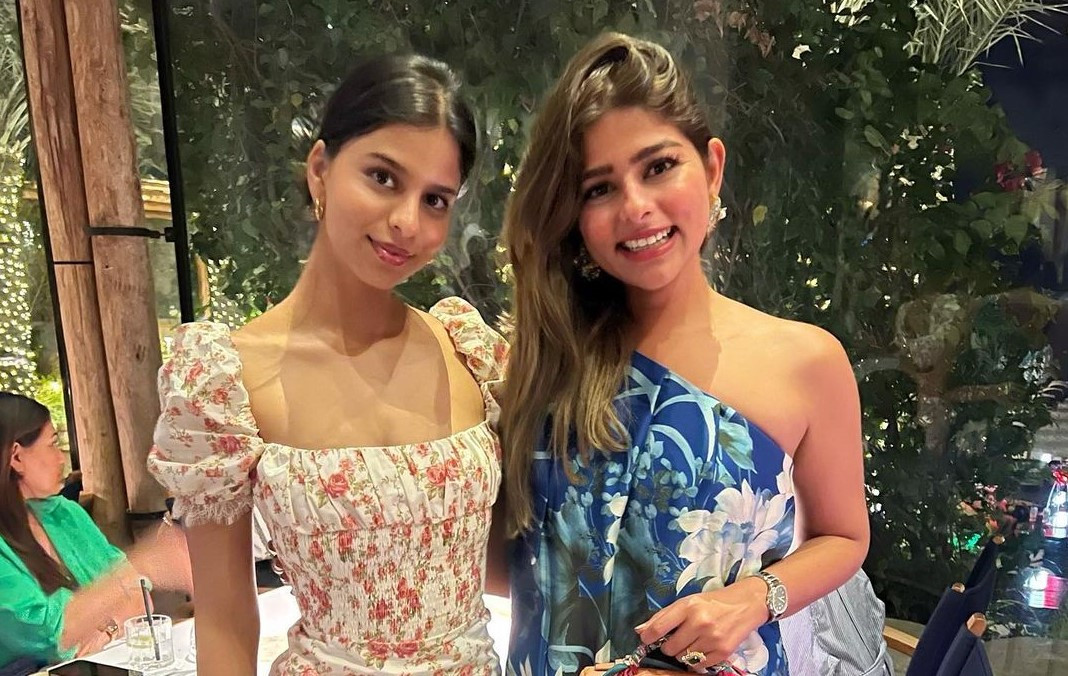 ---
It's one thing to have an uncanny resemblance with a celebrity and a whole other ballgame to be Bollywood King Khan, Shah Rukh Khan's daughter Suhana Khan's doppelgänger.

Pakistani influencer, Bareeha, who often got compliments on her striking resemblance with the aspiring actor, actually got a chance to meet her in Dubai. And to put all speculations to rest (and have her fangirl moment), the duo took a picture together to show how similar they look.
On Thursday, Bareeha took to her Instagram to share a picture with The Archies star. "Finally met my doppelgänger Suhana Khan. Here's a side-by-side comparison for all the people who keep sending me her pictures in my DMs," she wrote with the hashtags "iamsrk" "twinning and winning" and "seeing double."


Suhana is seen wearing a white and pink floral fitted dress with frilled sleeves while Bareeha sports a cold shoulder printed loose dress. Even with the starlet in her tied hair and her doppelgänger in her open hair, the resemblance was hard to miss.

The comment section was filled with love for Suhana and compliments on how pretty the two looked. Bareeha visited Dubai for her birthday week to watch Pakistan vs Sri Lanka final where she ran into Suhana who was also on a vacation there. How lucky! Like3:26 pm
COMMENTS
Comments are moderated and generally will be posted if they are on-topic and not abusive.
For more information, please see our Comments FAQ