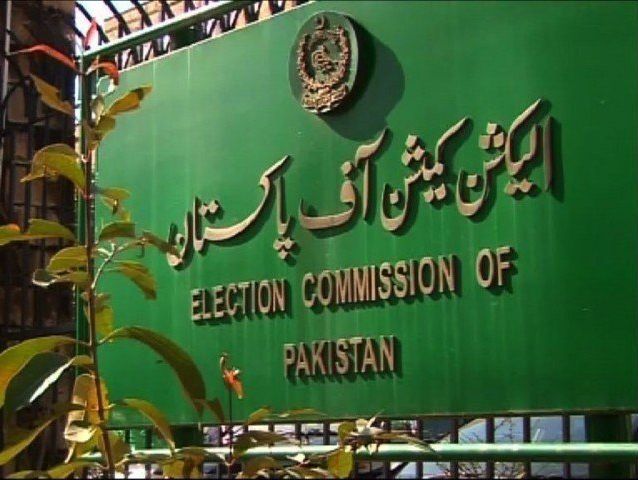 ---
ISLAMABAD:
The Election Commission of Pakistan (ECP) on Thursday heard the Pakistan Tehreek-e-Insaf's (PTI) petition to ascertain other political parties' sources of funding, wherein the respondents asked for more time, prompting the commission to declare the next hearing as the last date for presenting arguments.
The Muttahida Qaumi Movement-Pakistan's lawyer said that their application in the case was rejected, therefore, they need more time to submit their response. Similarly, the Awami National Party's (ANP) lawyer said that their senior lawyer was busy and could not appear for the hearing, therefore, they too needed more time.
The member commission told the lawyers that they take fees from their clients and come to the hearing saying that they are not senior lawyers, which was not the right behavior.
PTI contested the requests for delays, saying that the case had been delayed enough already. Their representative said that every time they come and ask for more respite, adding that the respondents had turned the ECP into a civil court.
PTI also demanded that the matter of ascertaining the sources of political parties' funds should be handed over to the scrutiny committee.
The member said that the political parties should submit their responses, adding that the final arguments would be held at the next hearing, and the case would not be adjourned any longer.
The member also said that whoever wanted to submit their response should do so in the next hearing, otherwise they would pronounce their decision.
The ECP then adjourned the case till October 3.
COMMENTS
Comments are moderated and generally will be posted if they are on-topic and not abusive.
For more information, please see our Comments FAQ