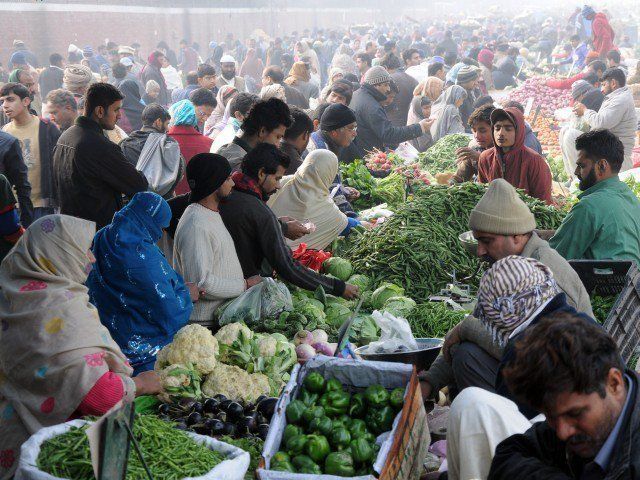 ---
RAWALPINDI:
Since vegetables are required on a daily basis, they can be planted inside homes, in gardens, in small pots, baskets, plastic bags, plastic or wooden boxes, or even on the rooftop of houses to access fresh vegetables at any time of the day, said Punjab Agriculture Department Spokesman Muhammad Haroon.
He said that kitchen gardening is an innovative method to self-produce fresh vegetables at home and winter vegetables such as radish, turnip, carrot, spinach, coriander, fenugreek, and peas are usually grown during the months of September and October. Now, it is the time, people should grow vegetables at home.
This way, a considerable amount of money/kitchen expenses will be saved and fresh organic vegetables will be available to consume.
He said that the Agriculture Department sells seeds of cauliflower, cabbage, broccoli, onions, salad, and several other vegetables at extremely low prices on special stalls that are put up every Friday and Sunday across the city.
Their prices range from Rs50 to Rs300. Vegetable sets such as that of salad, coriander, and mint seeds are available for Rs500. Similarly, free brief training sessions are provided to promote kitchen gardening, and pamphlets are distributed to spread information regarding the best cultivation methods.
He further said that citizens who own more than three marlas of land are provided technical assistance on spot to encourage them to grow fresh vegetables at their home.
He said that there has been an upsurge in vegetable cultivation in homes, especially in metropolitan areas during the previous three to four years. We manufactured more seed packets this year than we did in the previous three years, he added. This time we have packed winter vegetable seeds separately in one packet and we did the same for the summer vegetable seeds, he said.
This year, in addition to seasonal vegetables, tomatoes, green chillies, lemon seeds, and paneeri were also sold. A specific place for vegetables should be chosen where the plants will receive at least six hours of sunlight every day. Green vegetables, such as coriander, mint, spinach, and salad, thrive in areas that receive a lot of sunlight, he added.
In March this year, the Turkish Cooperation and Coordination Agency (TIKA) completed its kitchen gardening project in Rawalpindi, distributing steel framed racks among 500 houses in the city. The residents who availed this opportunity thanked the Turkish government, the Turkish people and especially TIKA for their financial support.
Published in The Express Tribune, September 16th, 2022.
COMMENTS
Comments are moderated and generally will be posted if they are on-topic and not abusive.
For more information, please see our Comments FAQ