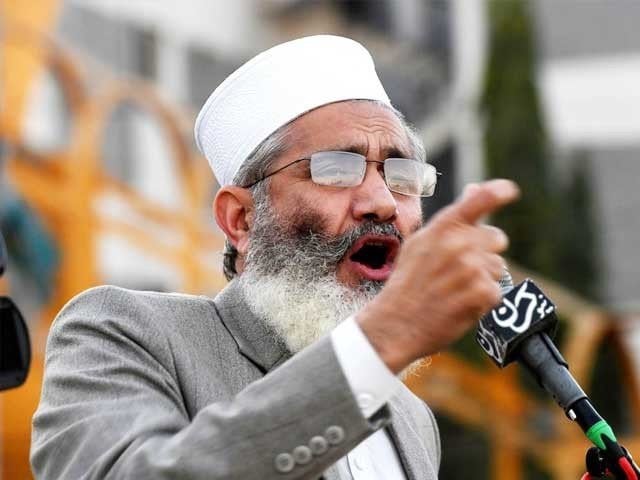 ---
LAHORE:
Jamaat-e-Islami (JI) Amir Sirajul Haq proposed on Tuesday to do away with the discretionary powers of the prime minister for appointing the head of "defence institution", and suggested that the process of appointing the chief justice of Pakistan should be replicated here.
Talking to the media in Lahore, Haq said that both the ruling coalition partner Pakistan Democratic Movement (PDM), and the opposition Pakistan Tehreek-e-Insaf (PTI) owed their politics to the establishment.
However, the JI chief stressed that the ruling parties should not use the defence institutions for politics, while the establishment should also stay away from politics. "If all the institutions remain within their limits, the country will move forward," he said.
When asked about the appointment of the army chief later this year, Haq said that the prime minister's discretionary powers to appoint the head of the defence establishment should be abolished. "This appointment should be made on the pattern of chief justice of the Pakistan."
Responding to another question, Haq said that the JI would file a petition in the high court against the cruel taxes in electricity bills. "We hope that the court will give relief to the people in electricity bills," he said. "The government is robbing the poor by burdening them for line losses and power theft."
COMMENTS
Comments are moderated and generally will be posted if they are on-topic and not abusive.
For more information, please see our Comments FAQ