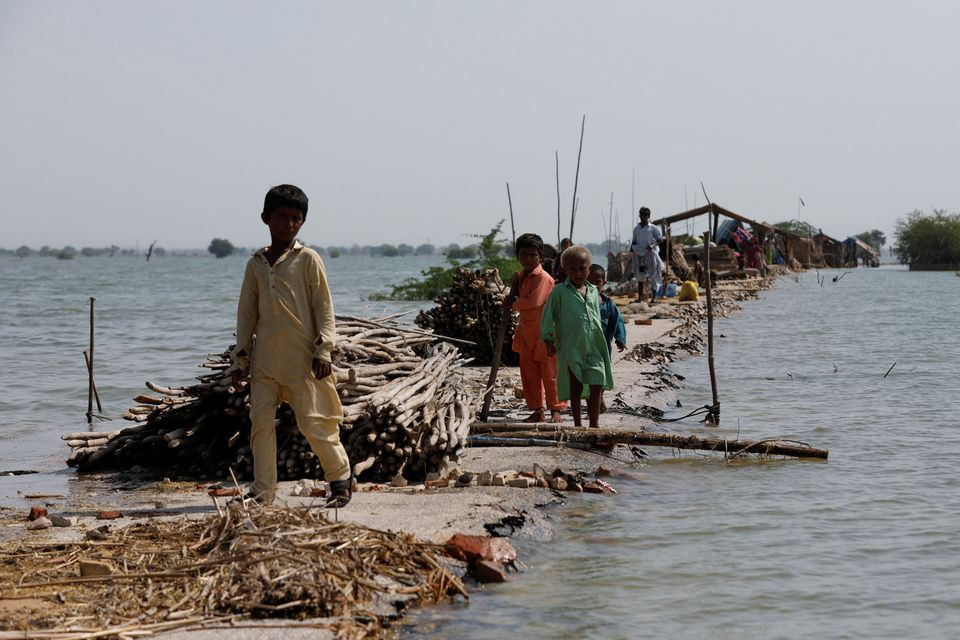 ---
KARACHI:
Japan's ambassador to Pakistan, Mitsu Hirwada, has said that Japan is sad on the damages caused by the floods and the loss of human lives. He said that his country would play its role in rehabilitating the flood victims and infrastructure construction. Japan has given a grant of $7 million to Pakistan for the flood victims on the appeal of Pakistan and the United Nations.
Speaking to the media at the reception of the Pakistan-Japan Business Forum, the Japanese ambassador said that Japan has stood by Pakistan in every problematic hour and is still with the Pakistani nation in flood. He said that the bilateral relations between Japan and Pakistan have strengthened over time and will be strengthened further in the future. He said that Japan had announced an aid of $7 million on the appeal of Pakistan and international organisations. In contrast, emergency items have already been handed over to the National Disaster Management Authority (NDMA).
Kaleem Farooqui, Chairman of Pakistan Japan Business Forum, said that this is the first visit of Japan's ambassador to Karachi after his appointment in Pakistan, intending to introduce him to prominent people in business and government officials.
He said that the Japan's ambassador to Pakisatn and consul general in Karachi are actively working to help the flood victims, which reflects the long-standing relationship between Japan and Pakistan.
Published in The Express Tribune, September 14th, 2022.
COMMENTS
Comments are moderated and generally will be posted if they are on-topic and not abusive.
For more information, please see our Comments FAQ