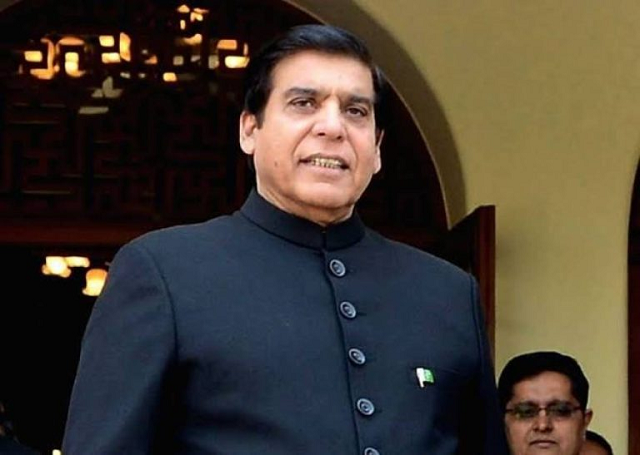 ---
ISLAMABAD:
An accountability court on Tuesday returned six rental power plant (RPP) references against National Assembly Speaker Raja Pervaiz Ashraf back to the National Accountability Bureau (NAB), declaring them not maintainable under the fresh changes in the related law.
The court observed that it could no longer hear these cases after the amendments to the accountability law.
The six references included those of Reshma, Gulf, Samundri, Ratu Dero and Satyana rental power projects.
Judge Syed Asghar Ali announced the verdict on a petition challenging these references under NAB Amendment Act, 2022.
The judge stated that after the amendments in the law, these references did not fall in jurisdiction of the accountability court.
Similarly, in February this year, an accountability court had quashed the Naudero Power Plant corruption reference filed by NAB against Ashraf and others.
NAB had alleged that Ashraf had misused his powers in the RPPs being the minister for water and power during the regime of PPP.
In 2009, the PPP government had awarded contracts to nine RPPs to provide electricity to the country as a stopgap arrangement.
These RPPs comprised both local and international firms, including the Karkey Karadeniz Elektrik Uretin of Turkey.
Ashraf was the federal minister for water and power at the time of the signing of the agreement.
He was later elected as the prime minister in June 2012 after the disqualification of his predecessor Yousuf Raza Gilani.
In March 2012, however, the Supreme Court had described the RPP contracts as non-transparent and declared them null and void after Faisal Saleh Hayat, who then belonged to the PML-Q and Khawaja Asif of the PML-N moved the court.
Also read: NAB opposes acquittal pleas in RPP reference
In January 2013, the court had ordered NAB to proceed with corruption references against those who were at the helm of affairs when the contracts were signed.
The first NAB reference filed in May 2013 did not include Ashraf's name. NAB filed a reference against the former PM in 2019 after Sahiwal-Multan project manager Rana Amjad became an approver.
Ashraf was accused of receiving kickbacks and commissions from nine rental power project firms during his tenure as the minister for water and power for awarding contracts to them for setting up their projects in the country in 2008 to overcome the electricity crisis.
He was also accused of misusing authority to obtain approval from the Economic Coordination Committee and the federal cabinet for an increase in the down payment to the RPPs from 7% to 14%, amounting to about Rs22 billion.
On June 25 2020, Accountability Court-I Judge Mohammad had acquitted Ashraf and nine others in the Sahiwal Rental Power reference.
Later on June 30, 2020, the accountability court had also acquitted Ashraf and seven others in the Piranghaib rental power reference.
(With input from agencies)
COMMENTS
Comments are moderated and generally will be posted if they are on-topic and not abusive.
For more information, please see our Comments FAQ