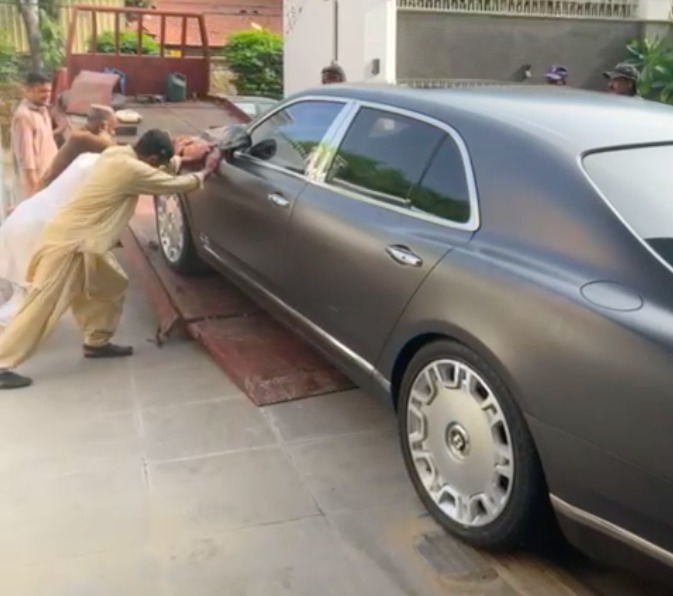 ---
LAHORE:
The Lahore High Court (LHC) on Monday rejected an application filed for protective bail cancellation of an accused involved in Bentley car recovery case.
Justice Syed Shahbaz Ali Rizvi pronounced the reserved verdict on a petition filed by an official of Karachi Collectorate of Customs for protective bail cancellation of accused Naveed Yamin, a resident of KDA Officers Society.
The petitioner's counsel had argued before the court that Karachi Collectorate of Customs had registered a case against Naveed Yamin and others in connection with the illegal sale, purchase and registration of a Bentley car, which was allegedly stolen from London and recovered from Karachi.
He submitted that the LHC granted protective bail to accused Naveed Yamin till Sept 15 and added that the accused earlier obtained protective bail from a Hyderabad court, but instead of surrendering before the court concerned, the accused again obtained bail from the LHC.
He had pleaded with the court to cancel the protective bail granted to the accused.
However, while dismissing the petition on Monday, the LHC observed that the petitioner may approach a court in Karachi instead.
COMMENTS
Comments are moderated and generally will be posted if they are on-topic and not abusive.
For more information, please see our Comments FAQ