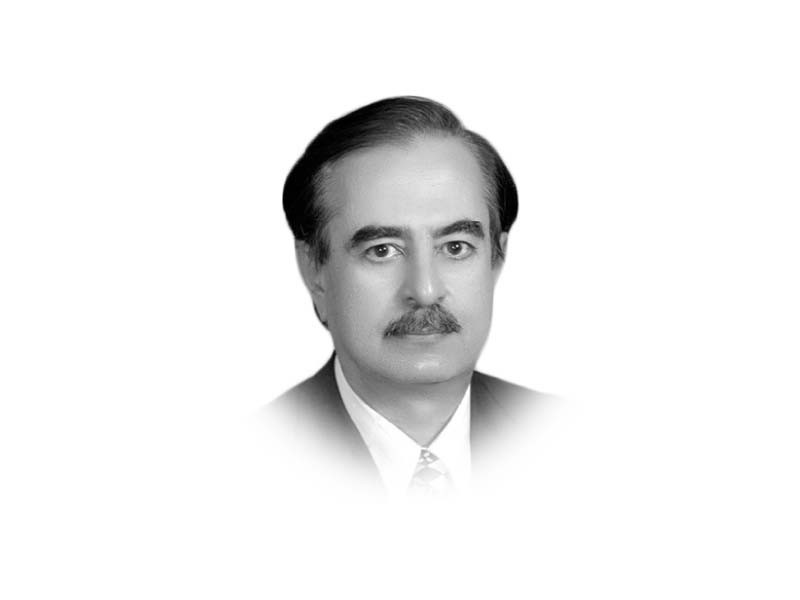 ---
Nearly the whole world is facing challenges of soaring inflation and recession. China and Japan have low inflation but are heading for economic slowdowns. Earlier Covid and now high oil, gas and commodity prices, in the wake of the Ukraine war, are fuelling inflation and dampening growth. Energy and food prices contribute 35- 45% to overall inflation. Unparalleled floods will worsen the situation in Pakistan.
Inflation rates are the highest ever in the last two to three decades in the US and Europe. These are 10.1% in UK, 8.5% in Germany and 8.6% in the US, the normal expected rate of inflation being around 2%. As electricity and gas prices are expected to increase during the coming winters by 80%, some economists foresee inflation to rise by 20% in UK by the next year — the levels presently existing in Pakistan.
While in UK the average electricity and gas costs during the coming winters are likely to be nearly £3,500 as compared to last year bills of around £1,250 per household, the new UK PM has assured government help to consumers through tax cuts.
Germany has announced a $65 billion and Sweden a $29 billion bailout package for consumers to offset the increase in energy costs. In Prague there were huge protests and most governments fear social unrest and strikes. In UK railroad workers, port employees, teachers and nurses have called for protests demanding pay increases.
Although petrol prices have increased, the US is for the time being protected from very high electricity prices on account of its own gas and oil supplies due to adequate availability of shale based crude. Nevertheless inflation at more than 8.6% has led to increase in interest rates to reduce overheating of the economy. Recession looms large on the horizon.
In Bangladesh office and business hours have been reduced to conserve energy. Large scale strikes took place by workers demanding pay increase.
In the case of Pakistan, CPI inflation during the month of August 2022 was 27.3% up from 12.1% in January 2022. Although core inflation (excluding oil and food prices) is around 18%, reasons for the sharp increase in inflation are several. The depreciation of the rupee has led to increase in incidence of imported inflation. The rupee has fallen against the US dollar by nearly 23% from April up to August 2022. The local currency is now recovering as the IMF package has been restored after being derailed last winter. Besides, import compression has improved current account situation although oil bill still is about 26-30% of total imports. Any fall in oil prices, the government has committed, will be passed on to the consumers.
One of the other main reasons for high level of inflation is the lag effect of the large budget deficit during the previous year. Budget deficit was as high as Rs6,900 billions, or roughly 9% of GDP, during FY ending 31 June, 2022 as against 4.2% agreed with IMF. In addition, a debt equivalent of $20 billion was contracted during last four years as compared to $53 billion between 2008-2018. Its cumulative impact has meant more money chasing less goods.
The reneging on the IMF agreement of keeping oil prices on a par with world prices further put pressure on the budget deficit causing price increases. In addition tax amnesty was granted in breach of IMF commitments.
The recent IMF Review Report particularly mentions these factors causing higher inflation led growth.
Unparalleled floods have destroyed large areas under rice, cotton and vegetable crops and caused massive destruction and damage to roads and bridges. As a result supply side pressures will further escalate inflation which may persist into next year. Other countries are also experiencing high inflations. Turkey has an inflation rate of 80%, Iran 50.3% and Egypt 13.6%.
Domestic growth projections of around 3.2% for the year 2022-23 have been downscaled by the government to 2.75% mainly due to the devastating monsoon floods.
International aid should augment domestic government and NGO efforts. BISP cash assistance to the poor would need to be increased. The economic difficulties in Pakistan are compounded by continued political instability which will further exacerbate the economic situation.
In the case of Pakistan, IMF conditionalities require non-payment of subsidies on oil without additional equivalent revenue generation. Thus relief to consumers on this score is not available but any world price reduction can be passed on to users.
In the case of gas, due to delay in entering long term LNG deals during the last four years, nearly all the gas available in the world market up to the coming winters has been pre-booked by Europe, Japan, China and India. There is hardly any gas available in the world market. Spot prices are as high as $40 per MMBTU. The 16-year deal made with Qatar in 2016, for which a former Prime Minister and a Finance Minister were sent to jail on charges of uproven irregularities cost around $13 per MMBTU.
No immediate respite seems in sight during the short term. Government help, where possible, can reduce the harshness of the impact.
Only hope that oil, gas and food prices may reduce in one or two years due to some headway towards resolution of the Ukraine conflict, may reduce inflation and lead to economic recovery. Robust revival appears like a long haul.
In our case the revival of the IMF package and improvement of external environment should stem the fall of the rupee, leading to reduction in imported inflation. Floods and political uncertainty will, however, the keep the situation unpredictable. However, in the long term only fundamental structural reforms can move the economy to a sustainable growth path, poverty alleviation and social care.
Published in The Express Tribune, September 13th, 2022.
Like Opinion & Editorial on Facebook, follow @ETOpEd on Twitter to receive all updates on all our daily pieces.
COMMENTS
Comments are moderated and generally will be posted if they are on-topic and not abusive.
For more information, please see our Comments FAQ