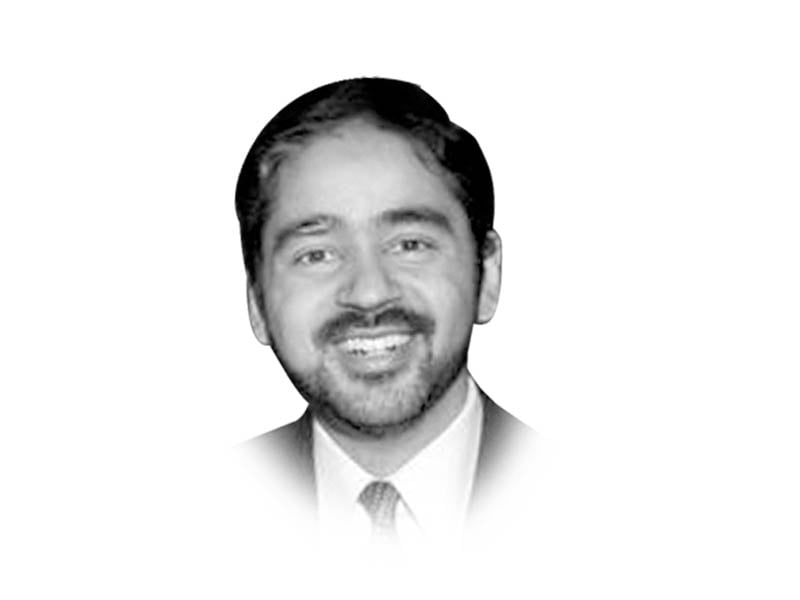 ---
The argument — as made by some lately — goes something like this. Pakistan is suffering from the consequences of actions of others (in this case climate change), and the impact on millions of people is real and permanent, but the world does not seem to care. There is loss of lives and livelihood, high risk of disease and death, and general anxiety about the future. This argument also says that the global media seems interested in other news, including the funeral of the former monarch of the UK, sporting events, and everything but the difficulties faced by Pakistanis. The argument goes further, and suggests that it is likely because of our poverty, or the colour of our skin, and/or the baggage of colonialism that we seem to matter less. I think there is weight in some of these arguments.
While keeping the above in mind, let us take a slight mental detour. Join me on a trip to an urban slum in a large town like Karachi, for example a place like Machhar Colony, or any other area where socio-economic disadvantage is vibrant and thriving, and the local environment is dotted with trash, sewage, neglect and disrepair of infrastructure. If we were to ask the locals there, and listen patiently (hard as it may be for us) we would hear valid complaints about lack of resources to care for the sick, sewage and wastewater that is a result of corporate greed and no accountability. We would also hear about prevailing racism among the authorities, lack of interest in solving problems among those who have the political and financial means, and a media that seems to be interested in covering endless rallies, palace conspiracies and sporting events. They would tell us that no one wants to hear them. They would tell us that for many in positions of power and privilege, they simply do not exist — and for many others, it would be fine if they actually no longer existed.
In the midst of Pakistan's floods, similar arguments are being made about the global apathy towards Pakistan. The global arguments, and the local ones, both have merit and truth to them. They are also awfully similar.
There is no denying that climate change is real, and the impact is going to be disproportionate on poorer nations, but paying the price of the actions of others is not simply a phenomenon at the global level, it is playing out in full force at the local level as well. Even when we talk about climate, we cannot simply talk about climate change at the global level without talking about climate justice at the local level. When it comes to infectious diseases among the vulnerable, it is not simply the great floods or the rising temperatures, it is also the crumbling and toxic infrastructure where they are forced to live. The problems in health faced by the disadvantaged communities among our midst are a result of climate injustice, racism and our vile attitude towards the poor, not because they care less about their lives or those of their children.
What needs to happen at the global level — a recognition of the problem, a deeper sense of fairness, policies driven by a sense of shared humanity, and concern for those who are most vulnerable — must also happen at the local level in the country. When we speak forcefully of the devastation that bad policies rooted in greed have on high-risk countries, we should think about what corruption, corporate greed and lack of regulation has done to millions within our own midst. When we ask others to reflect on their actions and care, as they should, we must do the same ourselves.
Published in The Express Tribune, September 13th, 2022.
Like Opinion & Editorial on Facebook, follow @ETOpEd on Twitter to receive all updates on all our daily pieces.
COMMENTS
Comments are moderated and generally will be posted if they are on-topic and not abusive.
For more information, please see our Comments FAQ