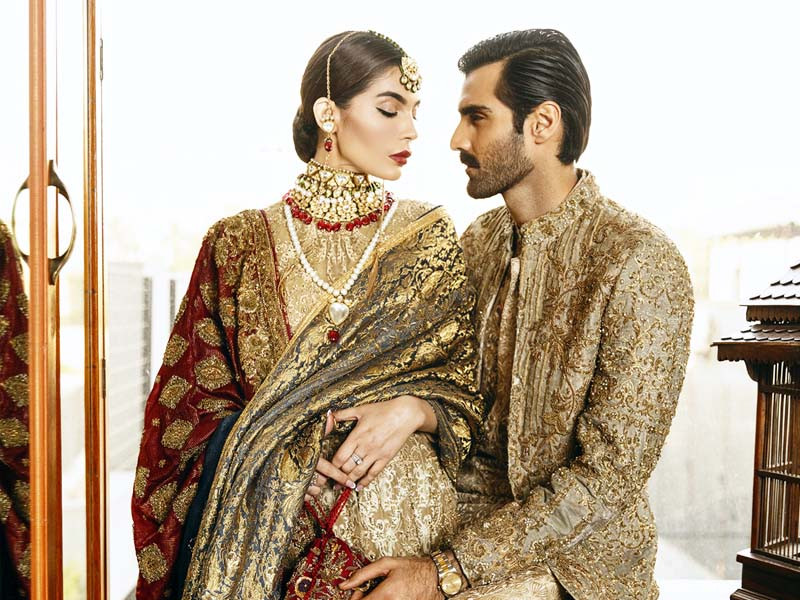 ---
From the creative visionary, the World of HSY presents their latest collection, "Hamesha Tum", featuring supermodels Amna Babar and Hasnain Lehri in opulently designed ensembles. HSY has adorned his signature charm on delicate fabrics using intricate embroidery to create the perfect look for the summer bride. The clothes have a minimalist feel to them which makes them ideal for day-time weddings. So, this festive season, the World of HSY is ready to add his magical spin to your wedding festivities, whether it is an engagement ceremony or a Nikkah.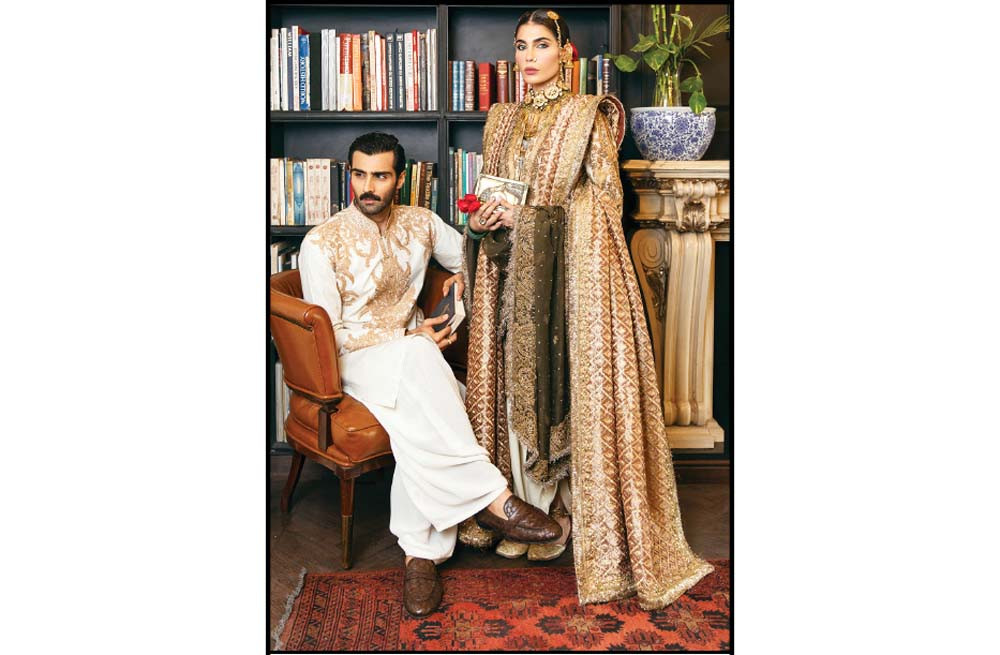 The pale gold embroidery on the upper body and sleeves of the white kurta gleams beautifully; Hasnain wears this piece paired with a traditional shalwar. Amna Baber carries an off white, hand-embellished shirt with antique gold work teamed with age-old elegance, and is adorned with a deep olive green dupatta and a rose gold shawl.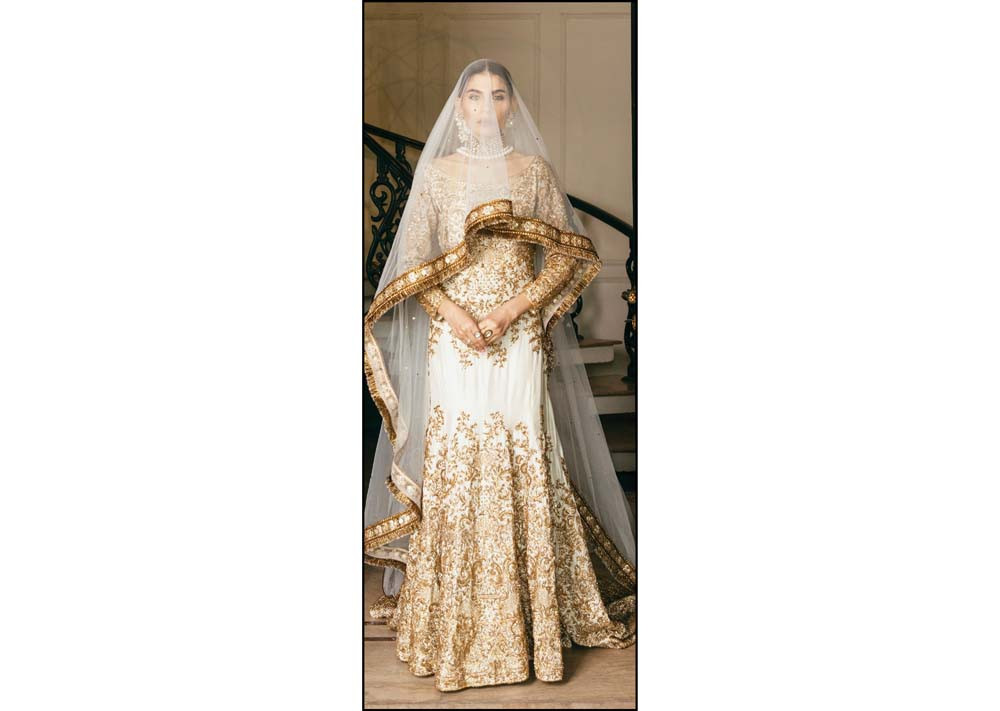 Amna is a vision in a scoop-back mermaid gown with a trail and accompanying net mukesh veil. The oxidised, antique gold work on the gown and the kiran finish on the veil are drawn from the riches of our heritage.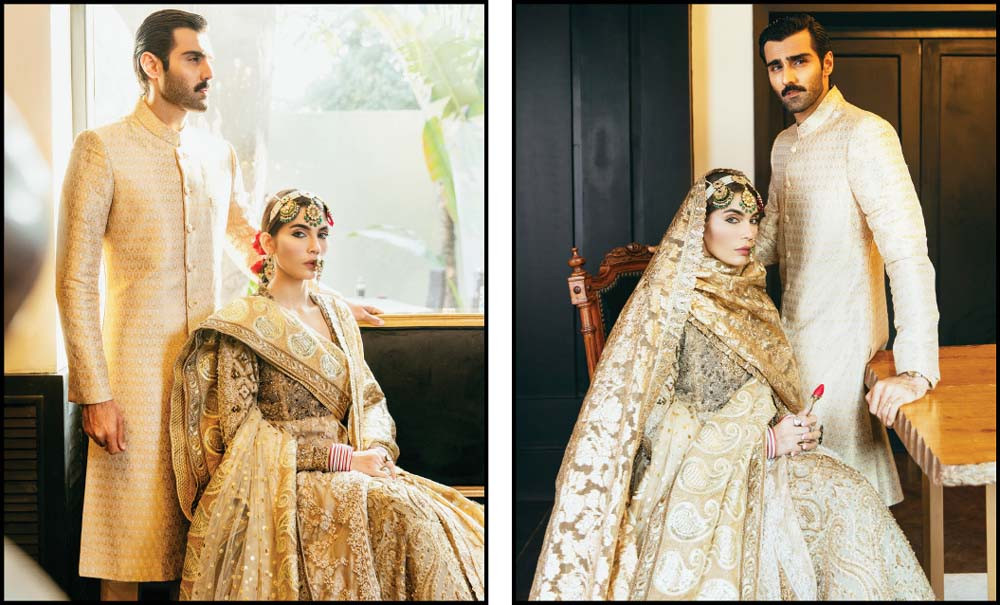 The legacy of the past is carried forward to the present in an Angrakha-style shirt and lehnga that is worn by Amna. Draped with two gold dupattas with paisley detailing and mukesh spray, Amna is a vision to behold, while Hasnain cuts a fine figure in a banarasi off-white and gold sherwani.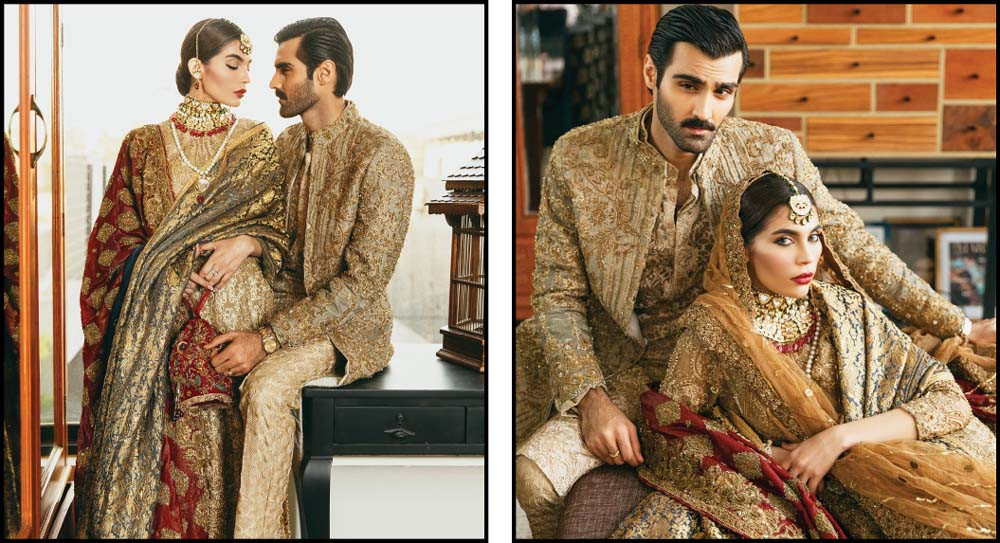 Exuding the opulence of great empires of the past, Hasnain Lehri and Amna Baber both sport classic ensembles that are hand embellished by skilled artisans. Hasnain wears an embroidered beige kurta, paired with a fully embellished gold sherwani, while Amna is a vision to behold in a vintage gold bridal ensemble, draped with a golden dupatta and two shawls in contrasting tones of maroon and sapphire.
COMMENTS
Comments are moderated and generally will be posted if they are on-topic and not abusive.
For more information, please see our Comments FAQ