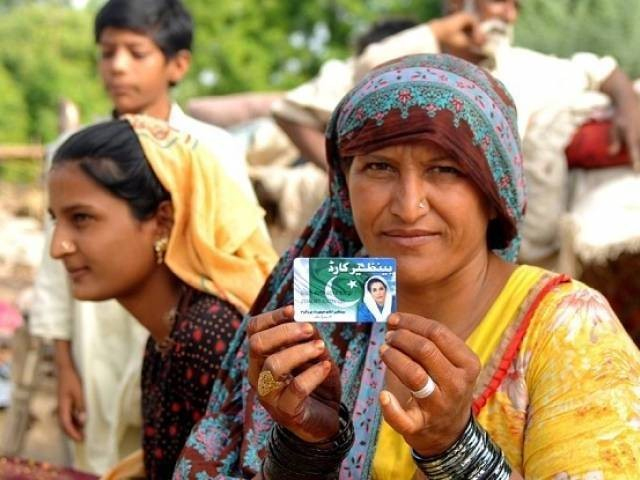 ---
ISLAMABAD:
Eighty-one per cent of the identified beneficiaries have received the flood relief cash assistance, amounting to Rs23.1 billion under the Benazir Income Support Programme (BISP), an official statement issued on Sunday said.
Prime Minister Shehbaz Sharif had announced a cash assistance of Rs25,000 to each flood-affected family through the BISP. In the last cabinet meeting, the government increased the cash relief budget to Rs70 billion.
The BISP has distributed Rs23,101,575,000 among 924,063 families from the flood-affected areas. "So far, 81.37% of the total identified beneficiaries have been served through 377 special campsites established across the flood-affected regions," the statement said.
"Till Sunday evening, 112,485 families have received Rs2.812 billion in Balochistan; 550,235 families got Rs13.755 billion in Sindh; 114,077 families were paid Rs2.852 billion in Khyber-Pakhtunkhwa (K-P) and 147,266 families received Rs.3.681 billion in Punjab," it added.
The BISP said that its senior management was monitoring the disbursement process, adding that BISP staff at the payment campsites had been fully mobilised to ensure a speedy disbursement of the cash relief.
Affected families can send their computerised national identity card (CNIC) number to 8171 for registration in the Flood Relief Cash Assistance programme, adding that upon receiving the payment messages they can visit their nearby campsite to receive their payment.
COMMENTS (2)
Comments are moderated and generally will be posted if they are on-topic and not abusive.
For more information, please see our Comments FAQ