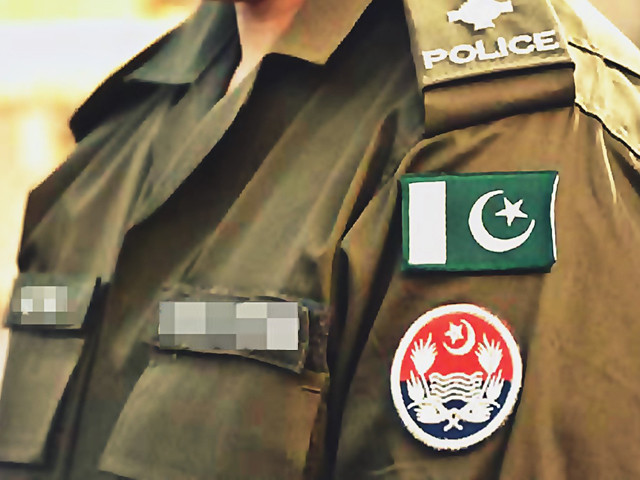 ---
ISLAMABAD:
Farhan Ali aka Samba, a notorious gangster, who was wanted by the capital police in several robbery, murder and rape cases, and earlier escaped from custody after his armed accomplices ambushed and opened fire on a police vehicle, was killed in an alleged police encounter, police said on Sunday.
Samba, a symbol of terror in the federal capital, was earlier arrested by police for illegally occupying a house in Ghauri Town Phase-IV before he escaped with his accomplices.
According to police, Samba was killed in a police encounter in the Bhadana Link Road jungle area of Tarnol police limits. According to the police, the Tarnol police team was patrolling on Bhadana Link Road, when they reached Sector G-16 jungle area at 2:40 am, suddenly five armed men appeared from both sides of the road in vehicles and started firing indiscriminately with automatic weapons.
Police said that the police party responded with crossfire in self-defence and called more personnel from the police station by wireless. The accused fled into the jungle under the cover of fire, the police said adding that when the firing stopped, the accused were chased and police found one person fell on the ground in an injured condition with a loaded Kalashnikov in his right hand.
According to the police, he was overpowered and the Kalashnikov with eight live rounds was seized. The police said that the person along with the Kalashnikov was taken to the police station where he revealed his name as Farhan Ali aka Samba and a resident of Pirpiai, Nowshera.
He could not produce any Kalashnikov licence either etc. According to the police, the accused died while being taken to the hospital.
The accused was wanted by the police in more than a dozen cases of kidnapping, rape and other serious cases. The accused was the leader of the dangerous gang. A case has been registered against the accused and his accomplices at the Koral police station, the police said.
The police said that the police party chased the accomplices of the accused but they escaped into the jungle. The police registered a case against the absconding accused.
Published in The Express Tribune, September 5th, 2022.
COMMENTS
Comments are moderated and generally will be posted if they are on-topic and not abusive.
For more information, please see our Comments FAQ