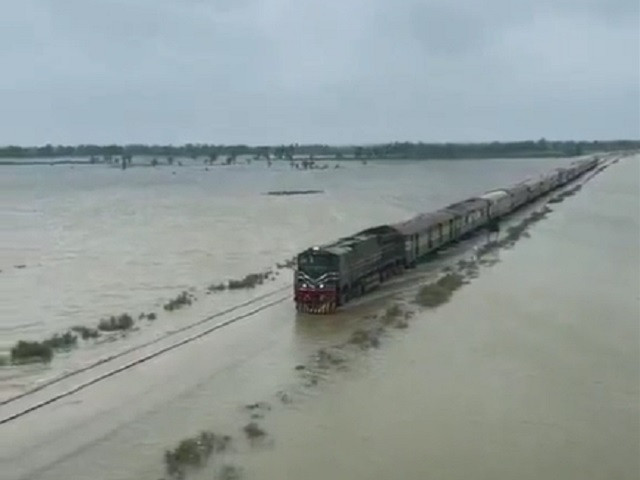 ---
LAHORE:
Pakistan Railways has decided to extend the operations of Khayber Mail between Peshawar and Rohri through Lahore with 1.5 speed from Saturday (today), a special instruction to the driver for areas where water has still not been completely drained out, which was previously restricted to Multan.
Khayber Mail will depart from Rohri at 05:45am (today) and will arrive at Peshawar after travelling through Multan, Lahore and Rawalpindi.
Chief Engineer Amir Nisar has been inspecting work along with senior railway officials as the trains cannot be made operational without necessary maintenance work.
It has been two weeks since the train operations have been obstructed between Lahore, Karachi, Sukkur and Quetta and will continue to remain this way until the water level around Nawabshah recedes.
COMMENTS (1)
Comments are moderated and generally will be posted if they are on-topic and not abusive.
For more information, please see our Comments FAQ