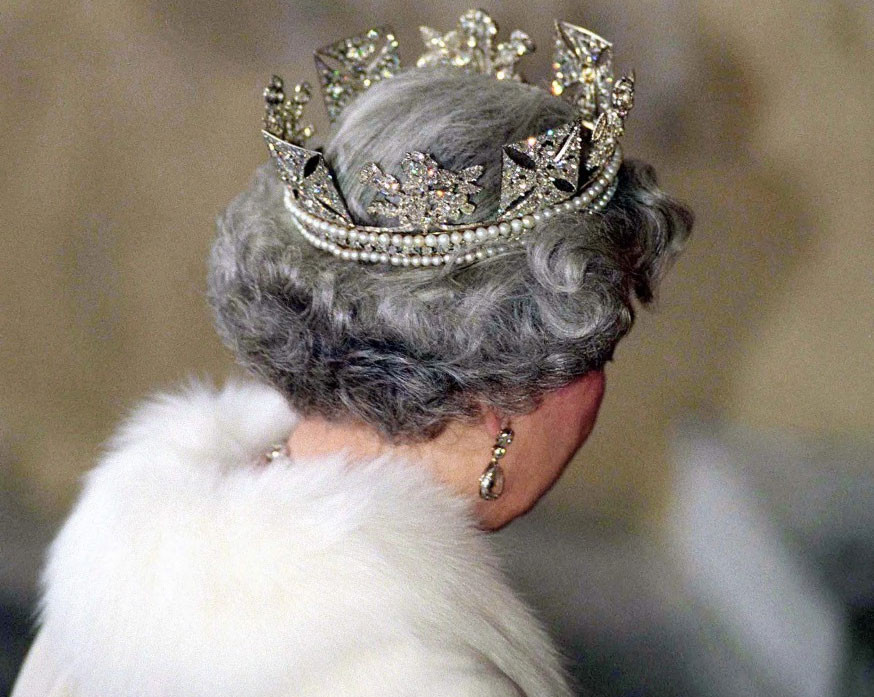 ---
Queen Elizabeth II's reign encompassed to a large degree Britain's declining global influence, from an empire that once bestrode the world to a middle-ranking economy.
During her time as queen, the footprint of her monarchy shrank dramatically, but at her death, she was still head of state of the United Kingdom and 14 Commonwealth countries or realms.
At her coronation in 1952, Elizabeth II was crowned queen of seven independent countries: the United Kingdom, Pakistan, Canada, Australia, New Zealand, South Africa, and Ceylon, which later changed its name to Sri Lanka.
Where she remained queen, the role was largely ceremonial, and her duties were carried out by one of her governor generals — a viceroy who effectively acts as head of state.
Elizabeth II was the first queen of Pakistan, taking over her father King George VI's role as monarch, and reigned over the country till March 23, 1956, when Pakistan became a republic.
Read Pakistan offers condolences to UK over Queen's demise
Pakistan spent almost Rs482,000 during her coronation which former prime minister Muhammad Ali Bogra justified by saying that Pakistan being a member of the Commonwealth "has to fall in line with other sister Dominions on such occasions".
Her coronation gown was embroidered with floral emblems of each Commonwealth nation and featured three representing Pakistan: wheat, cotton and jute.
However, her role as queen of Pakistan remained minimal and uneventful as she intentionally abstained from interfering in the country and its politics, while her governor-general played a ceremonial role.
The Diplomat cites the example of then governor-general Sir Ghulam Muhammad who had fired prime minister Sir Khawaja Nazimuddin in 1953 for attempting to equalise the power of West and East Pakistan. The premier had endeavoured to reverse this by appealing to the queen, but she refused to intervene.
Her reign over the country was abolished in 1956 after Pakistan adopted a republican constitution.
Visits to Pakistan
The late monarch visited Pakistan twice during her rule, in 1961 and 1997.
During her first tour from February 1-16, 1961, Elizabeth II – aged 34 – was accompanied by her consort Prince Phillip and journeyed to Karachi, Peshawar, Quetta, Lahore and the northern areas.
She was received by former president Ayub Khan and presented with the 21-gun royal salute. In her remarks, Elizabeth II dubbed Pakistan as "one of the powers in the world of Islam" and "one of the great nations of the Commonwealth.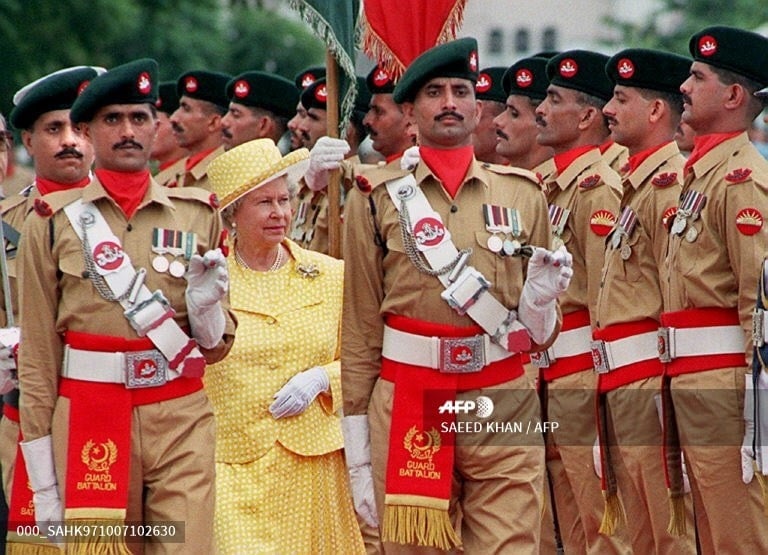 PHOTO: AFP
About her visit, British publication, The Guardian said that Pakistan had staged a torchlight tattoo and fireworks function, as the Queen and Prince Philip were treated to a "full weekend of entertainment".
Her second visit to the former colony was 36 years later, in 1997 when Sardar Farooq Ahmad Khan Leghari was president and Nawaz Sharif was the prime minister. Her tour coincided with Pakistan's golden jubilee as the country celebrated 50 years of independence.
She remained in the country from October 7-13, once again accompanied by her spouse Prince Philip.
According to a royal press release, the couple arrived at Chaklala, Islamabad, where they were yet again presented with a 21-gun salute as they stepped off the plane. The Queen and Duke were received by the then foreign minister, Gohar Ayub Khan.
During this visit, Elizabeth II also addressed the joint sitting of the Parliament of Pakistan on October 8, 1997, where she urged "renewed efforts to end historic disagreements" between India and Pakistan.
She later met with Nawaz Sharif, Benazir Bhutto, who was serving as the leader of the opposition in the National Assembly, and other political leaders.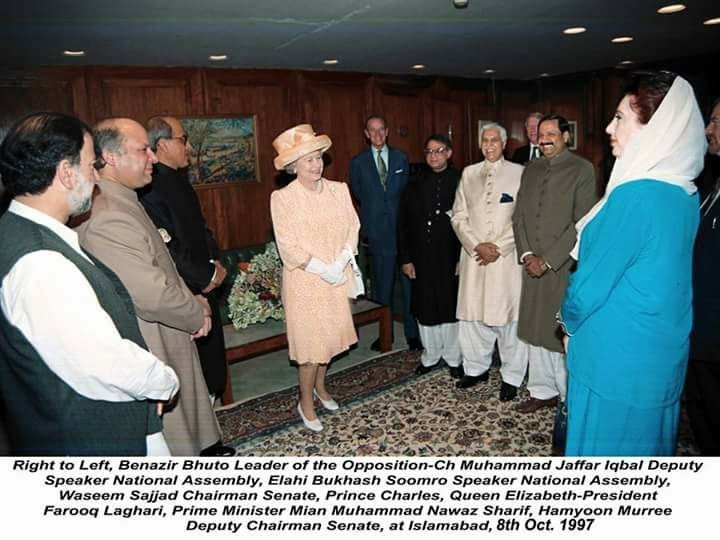 PHOTO: Twitter
(WITH INPUT FROM AFP)
COMMENTS
Comments are moderated and generally will be posted if they are on-topic and not abusive.
For more information, please see our Comments FAQ