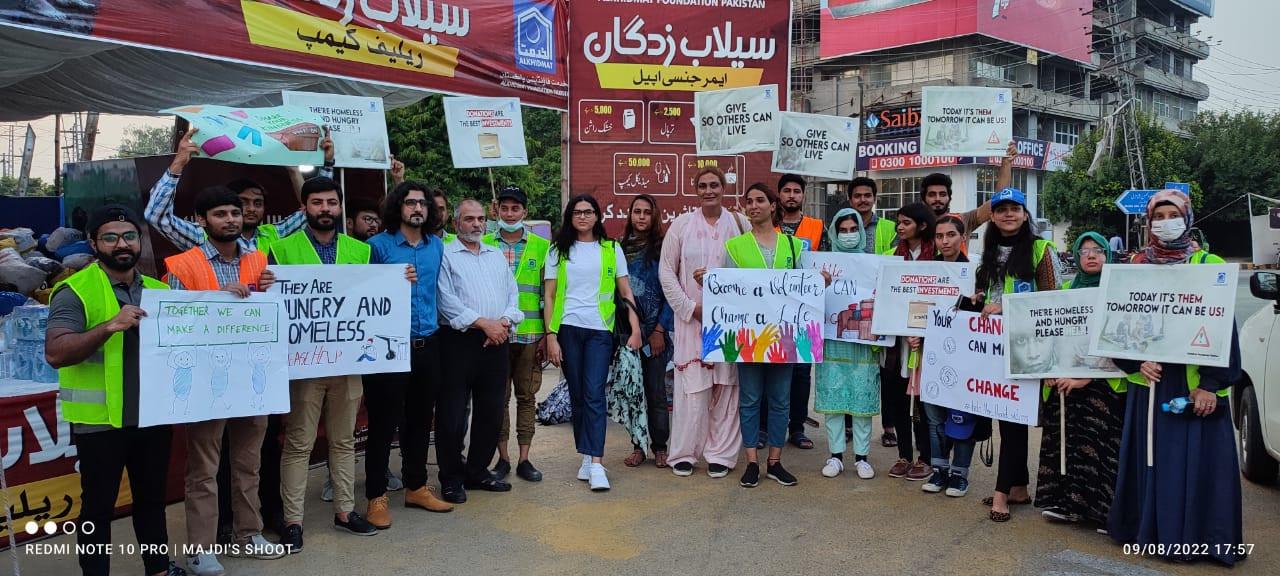 ---
As floods triggered by historic monsoon rains wreak havoc across the country, the transgender community has taken the lead in relief efforts for the flood victims.
The community is vigorously engaged in raising funds for the unfortunate ones along with Alkhidmat Foundation.
A delegation of the community headed by Sania Abbasi visited Alkhidmat Foundation's camp in Liberty Chowk Lahore on Thursday and handed over the relief goods for the flood victims.
They also joint efforts with Alkhidmat volunteers for fund-raising.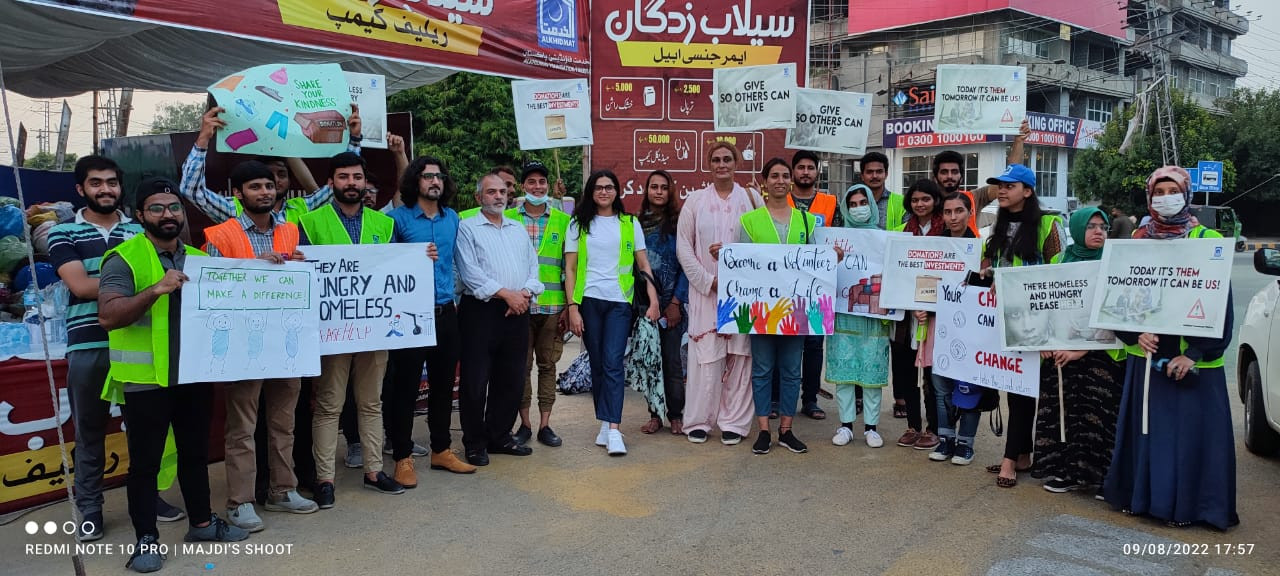 On this occasion, the foundation's Vice President Dr Mushtaq Ahmed Mangat said that transgenders are also an active part of the society and they should be given the same rights as other Pakistanis.
Read more: US to operate massive humanitarian air bridge for flood victims
"Today, these people have come out with us to help their suffering brothers and sisters and have proved that they are second to none in any good deed," he added.
Talking to the media, Sania said that they have fought for their rights themselves, therefore, no one understands better than them the suffering the flood-affected people are going through as they are deprived of basic necessities.
We are here to do our part to help them, she added.
A large number of Alkhidmat volunteers from different universities and people from other walks of life were also present on the occasion.
COMMENTS
Comments are moderated and generally will be posted if they are on-topic and not abusive.
For more information, please see our Comments FAQ